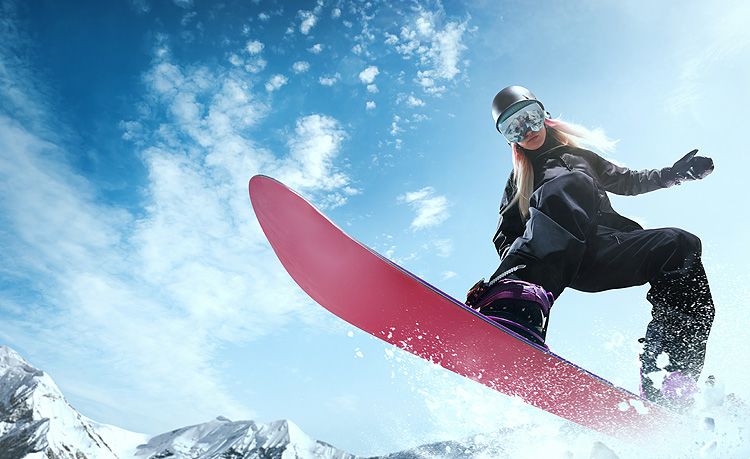 1. Keep Safety in Mind
Diamond stud earrings can be worn safely any time you're participating in outdoor sports as long as you choose simple styles that don't dangle. Rather than wearing hoops, which could get caught on your hat or scarf, opt for simple, classic stud diamond earrings. Look for screw-on backs, as these are the most secure and will stay on even if you're flying down a hillside on an innertube or braving the moguls at your favorite ski resort.
SuperJeweler has an impressive line of diamond stud earrings you can wear with your favorite snowsuit or ski jacket and look amazing on the slopes. Even if you're bundled up with a scarf around our nose and a hat pulled down to the tops of your eyes, a pair of diamond earring studs will shimmer and shine, framing your face in beauty. Of course, once you've finished your outdoor activities, those same diamond studs will look even better reflecting the firelight as you sip your après ski cocoa in front of the fireplace.Whatever you do, don't wear diamond drop earrings!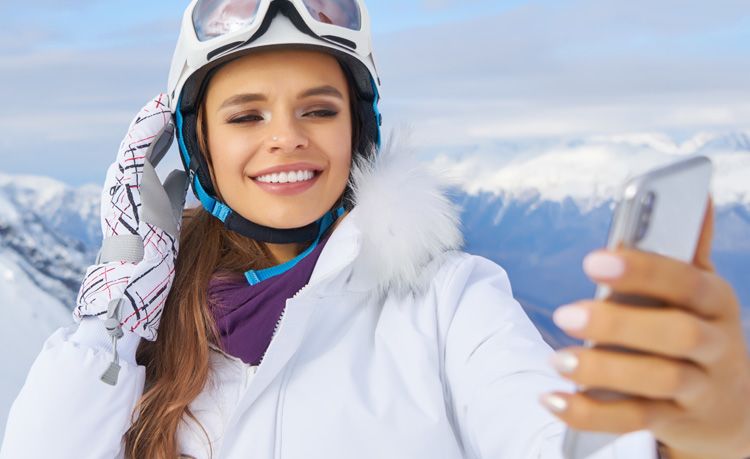 2. Nosy Jewelry
Nose rings are a great option when you're participating in winter sports because they're right in the center of your face. Even if you're wearing a hat and scarf, your nose peeks out, the perfect place to display a bit bling. SuperJeweler offers nose rings with adjustable wire backs that hold securely and fit comfortably no matter how active your winter lifestyle is.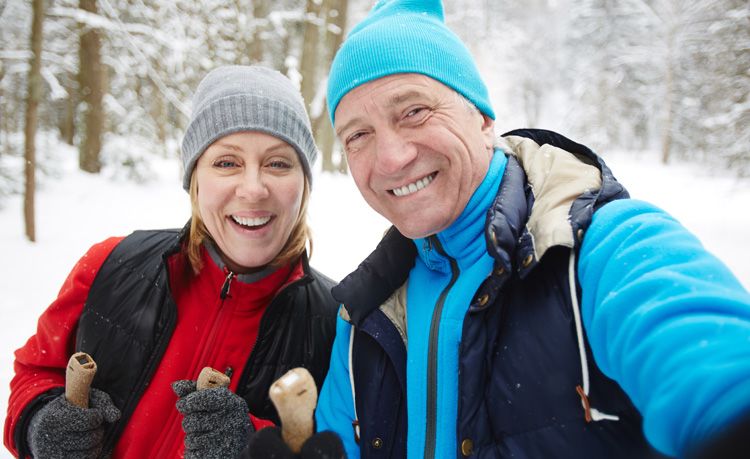 3. The Right Necklace for Winter Wear
If you feel naked without a necklace, you aren't alone. Necklaces are popular for a variety of reasons, including the way they dress up your neckline and how easy they are to see. They also frame the face beautifully. If you simply must wear a necklace when participating in winter sports (and judging from the photos we've seen of athletes wearing diamond solitaire necklaces while skiing, skating and snowboarding, you aren't alone), choose something sleek and simple. With fewer embellishments and clean edges, a diamond solitaire pendant won't snag on clothing. It can be easily tucked under the neck of your snowsuit or scarf to keep it from flying around and you can pull it out for display when you come in from the slopes.
SuperJeweler has diamond solitaire pendants in a variety of carat weights, all secured in professional jewelers' settings for security. We suggest a chain that won't kink such as a box chain, rope chain or snake chain.
4. Wear the Right Ring
Most women want to wear their engagement ring all the time regardless of their activities, but this can lead to damage in certain situations. If you have a diamond ring that's intricately designed or has a setting that stands out from the ring itself, we recommend you tuck it away in your jewelry box when you're hitting the slopes. Why? Because high speed activities like skiing and snowboarding combined with snow mean if your ring comes off, it may be impossible to find in the snow. While a diamond can't be damaged by a blow in most cases, the mounting could be damaged or side stones could come loose.
If you really want to wear a ring, a flat wedding band, promise ring or diamond eternity ring is a better option. These will still reflect your status without endangering your engagement ring. If you want the sparkle of diamonds, a channel set eternity ring is an excellent choice – the stones are recessed in a flat ring so they can't be damaged or knocked out of a setting even if you end up tumbling down a hill.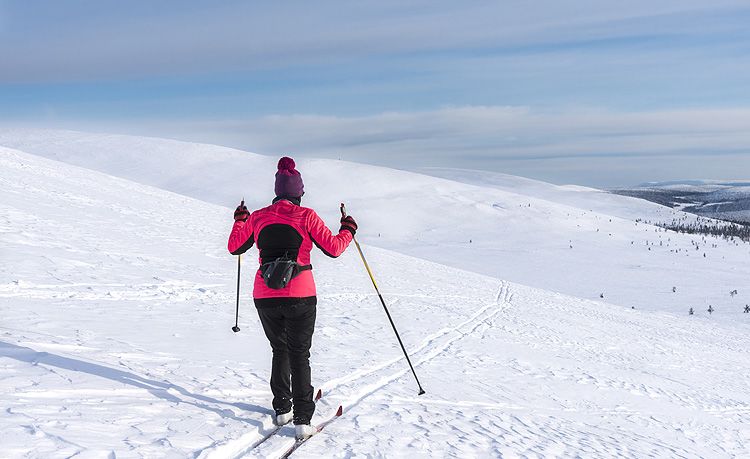 5. Skip the Wrist
Bracelets aren't the best choice for winter sports. While SuperJeweler carries hundreds of diamond bracelets styles, we prefer you save them for winter activities that are a bit less physical. We don't want your bracelet to get damaged or lost, and it's a real possibility when you're using your hands to control ski poles or maintain your balance. If a bracelet comes off your wrist on the side of a snow-covered mountain, your odds of finding it are slim. If you catch your bracelet on your bindings or a ski pole, your could hurt your wrist and break the bracelet. We'd rather you slip your bracelets off before hitting the slopes. You can always slip them back on after you're done and before you hit the lodge to meet friends for drinks.
6. Proper Jewelry Care
If you've never wiped out on the slopes, you're a winter sports phenomenon. Most of us fall more than once, and we usually end up with a bit of the slope on our face. If you end up with snow, debris or dirt on your earrings  or nose ring, our SuperJeweler polishing cloth is the perfect way to clean your jewelry so it continues to sparkle. Removing any dirt also protects the mounting and stones from potential scratches or dulling film.