Wearing a mens tennis bracelet can seem like a startling idea to some, while others may see it as a normal part of the wardrobe. Part of this is due to the mixed history of mens diamond bracelets over the centuries and particularly in the last century. In Biblical times, men wore bracelets and other jewelry as a sign of both wealth and status. In Greek and Roman times, men often wore jewelry into battle as talismans against injury or death and to court the favor of the gods. In the Middle Ages in Europe, royalty and noblemen wore men's diamond and gemstone jewelry to announce their wealth and status in society.
The Popularity Cycle of Men's Diamond Tennis Bracelets
Somewhere along the line, however, jewelry for men became less popular and it became reserved mostly for women. Until the 1950s, when simple ID bracelets came into vogue for men, interest in the mens diamond tennis bracelet was practically unknown. During the free-wheeling 1960s and 1970s, however, men began to wear a wide range of bracelet styles. In some cultures, a men's tennis bracelet became a status symbol that conveyed privilege and power. It was a popular piece of jewelry for men who visited clubs and discos to party and dance because the diamonds caught the light and dazzled the eye. The popularity of mens tennis bracelets rose steadily and carried into the decade of excess – the 1980s. Many a man on Wall Street could be seen wearing a slender men's tennis bracelet with his power suit.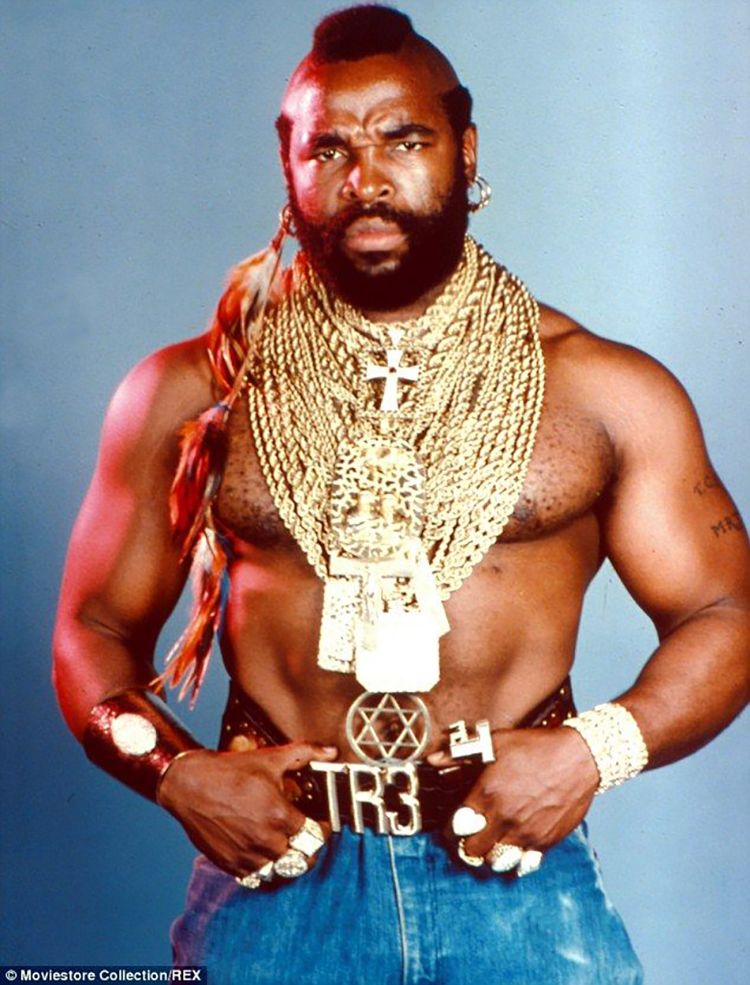 The Mr. T Phenomenon
In 1983, a television show was launched called "The A Team." The story was about a crew of Viet Nam veterans who help others while on the run from being framed for a crime they didn't commit. The most memorable character in the show was Mr. T, an African American celebrity with an over-the-top persona and an impressive wardrobe of gold jewelry. On any given show, Mr. T could be seen wearing dozens of gold chains and bracelets, often including a men's diamond bracelet. The popularity of the character led to a major upswing in the sales of chunky, gold mens necklaces, oversized men's rings and impressive bracelets. Seeing Mr. T defeat villains while wearing diamonds and gold assured viewers that a real men's diamond bracelet was an accessory to be proudly. Today there are many male celebrities in sports, music and fashion who have worn diamonds on their wrists, including Kanye West, David Beckham and Johnny Depp.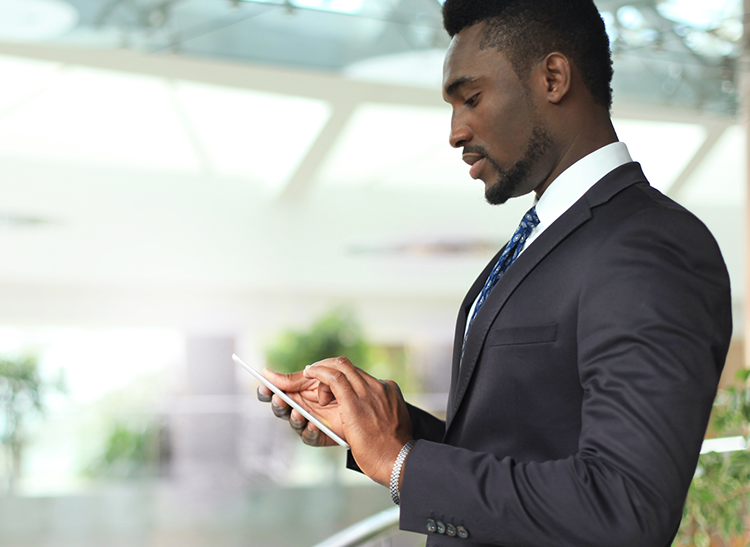 The Men's Tennis Bracelet as Part of the Men's Diamond Trend
In the fall of 2018, the New York Times ran an article titled, "The New Appeal of Men's Jewelry," which chronicled the continuing interest in men's jewelry, including rings, earrings and bracelets. Parisian jeweler Alexandre Corrot noted that more men are asking for diamonds each year. The sentiment was echoed by Ms. Perry of David Perry & Associates, who added that black diamond bracelets were particularly popular for everyday wear.
In many cultures, gold and diamond jewelry has traditionally been a way for women to wear their wealth. In India, for instance, women are often gifted with jewelry so that they will always have a way to support themselves. In today's world, many men see wearing jewelry as not only a way to display their wealth, but to protect it. Athletes, rappers and hip-hop stars often sport oversized gold and gemstone jewelry, often including men's tennis bracelet or two, to show people how successful they are and keep some of their wealth on them at all times. Gold and diamonds appreciate in value; there's no worry about the bottom dropping out on an investment in fine jewelry, unlike real estate or stocks and bonds.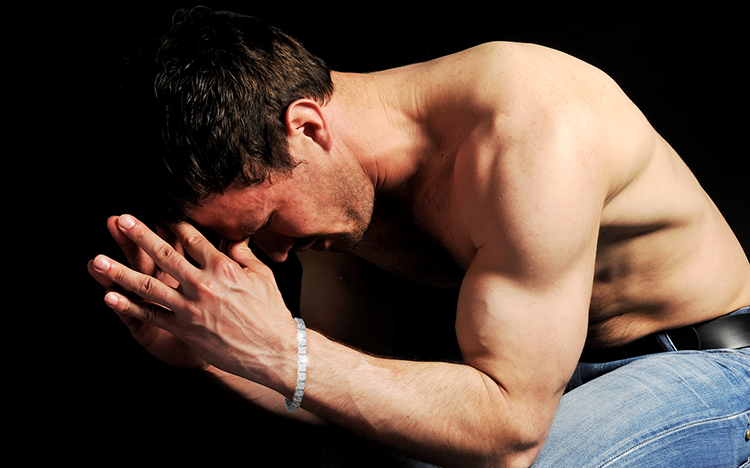 Will Your Man Wear a Men's Diamond Bracelet?
Whether the man in your life will wear a men's tennis bracelet depends on several factors. The trend is most popular among millennials, who like the edginess of wearing something like diamonds, which are more traditionally worn by women. Gen Z and Gen X men are also devotees of the renewed interest in jewelry for men. If your man is ahead of the fashion curve, a statement piece like a white gold men's tennis bracelet could be the perfect gift. Men who are confident and desire to show others their financial worth as well as their fashion sense will wear tennis bracelets with pride.
A Style Guide to Wearing a Men's Tennis Bracelet
For any man who wants to slip diamonds around his wrist, there are a few guidelines to keep in mind. (We won't call them rules, because you can wear your jewelry any way you like. It's a personal statement, not a uniform, and the more individualized you are, the better!).
Keep it simple. A mens tennis bracelet should be sleek and classic. A single strand of uninterrupted, round diamonds will have lots of sparkle but will maintain a masculine edge due to its simplicity. If you want it to have dramatic impact, choose larger individual stones so the bracelet isn't "lost" on you wrist, particularly if you are a larger gentleman.
Keep it minimal. A men's diamond tennis bracelet should not have to compete with a half-dozen other bracelets on your wrist. If you wear a tennis bracelet, make it the focal point on your wrist. You can pair it with a classic watch if you like or wear it on the opposite wrist.
Coordinate with your wristwatch and any ring you might wear. For instance, a white gold men's tennis bracelet should be worn with a sleek, white gold or silver watch. If you're wearing a men's tennis bracelet set in yellow gold, wear with a yellow gold watch. The same goes for rings.
If your watch is oversized, look for a slender men's tennis bracelet that will be an accent to the watch. On the other hand, if you want your men's diamond bracelet to be the focal point and really stand out, consider investing in a slimmer, more refined dress watch that will be the ideal foil to your diamond tennis bracelet.
Consider colored gemstones in your men's tennis bracelet as a change of pace from the crystal clear sparkle of diamonds. Black diamonds are elegant and subtle, but you may also want to look at brown diamonds or sapphires to add a touch of dark color to your look.
More men are wearing fine jewelry every year. Whether it's a way to wear your investments, a fashion statement or a way to express yourself, you can find a bold and beautiful men's diamond tennis bracelet that will fit you and your style perfectly.