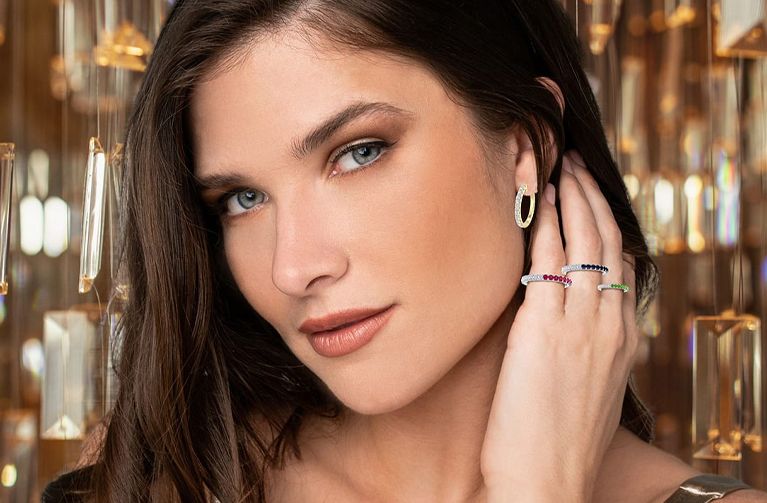 By SuperJeweler – NEW YORK CITY, NY – May 30, 2023
SuperJeweler.com, a global diamond jewelry supplier serving consumers and retailers worldwide since 1999, is thrilled to announce the launch of its innovative new line, Turnabout Jewelry. https://turnabout.jewelry
This groundbreaking collection is designed with the indecisive, yet stylish woman in mind, encapsulating the brand's new slogan, "For The Woman Who Just Can't Choose."
Turnabout Jewelry introduces a novel idea in the world of fine jewelry, offering a unique combination of gemstones and diamonds in a single piece that can be flipped to display either side. Picture an eternity ring, one side adorned with sparkling diamonds and the other side embellished with vibrant sapphires, rubies, or emeralds. With a simple turn, the wearer can choose between a diamond or a gemstone look. This ingenious design extends to hoop earrings, tennis bracelets, and riviera necklaces, all crafted with the same commitment to detail and quality that SuperJeweler.com is known for.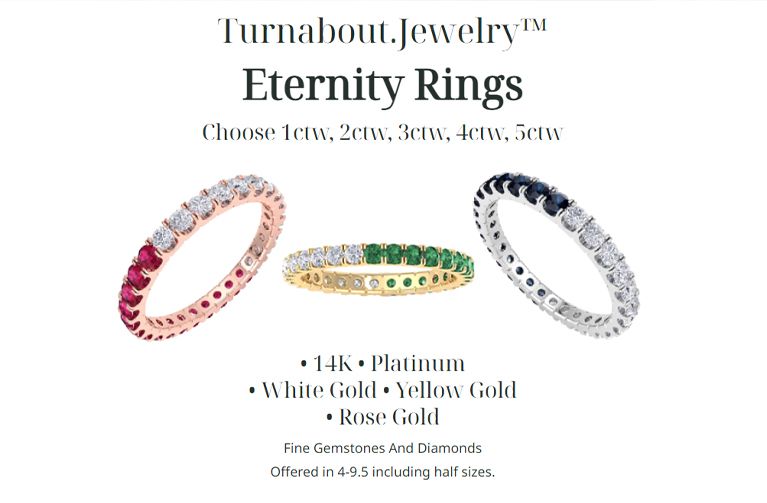 Each piece in the Turnabout Jewelry collection is made from 14 karat gold, available in white gold, yellow gold, and rose gold. Moreover, the jewelry is available both in earth-mined natural diamonds and popular lab-grown diamonds. This versatility ensures that there is a piece to suit every woman's style and preference, truly embodying the brand's slogan.
LOOKING FOR A JEWELRY IDEA…On Trend And Classic, Not Avant-Garde
Andrew Fox, President of SuperJeweler.com and brand owner of Turnabout Jewelry, shared his excitement about the new line, saying, "It's so hard to design jewelry with newness, and our management and development team was looking for a new jewelry idea that was both on-trend and classic, not avant-garde. Turnabout Jewelry is a perfect and flexible option in gemstone and diamond rings, tennis bracelets, and hoop earrings, for the woman who wants to change her mind. One moment she is wearing Sapphire, the next Diamond."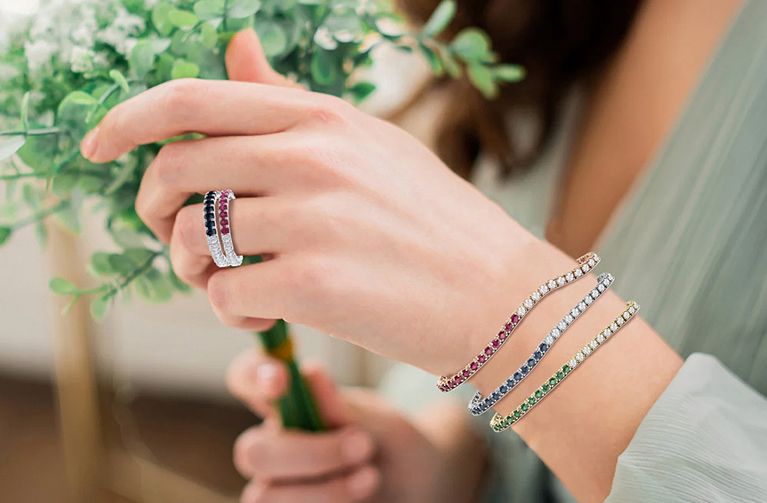 This innovative concept allows women to switch between their favorite gemstones and the timeless elegance of diamonds with a simple flip, offering a dynamic and versatile approach to accessorizing. With Turnabout Jewelry, the power to transform an outfit is literally at a woman's fingertips.
SuperJeweler.com, a leader in Lab-Grown diamonds, manufactures all Turnabout Jewelry pieces in its wholly-owned factory in New York City, ensuring the highest standards of quality and craftsmanship. The eco-conscious consumer can be assured that they are making an environmentally sound decision in their jewelry purchase.
The launch of Turnabout Jewelry marks a new chapter in the story of SuperJeweler.com, as the brand continues to push the boundaries of design and innovation in the fine jewelry industry. This collection is not just a testament to the brand's commitment to excellence and creativity, but also a celebration of the modern woman's desire for flexibility and choice in her jewelry.
For more information about Turnabout Jewelry, please visit www.turnabout.jewelry or contact our customer service team at customerservice@turnabout.jewelry
About SuperJeweler.com: SuperJeweler.com is a leading provider of fine jewelry, known for its exceptional craftsmanship and innovative designs. Based in New York City, the company is committed to creating pieces that are both timeless and contemporary, catering to the tastes of discerning customers around the world.
Media Contact:
Andrew Fox
+1-646-879-6853