One of the biggest decisions you'll ever make in a relationship (with the exception of actually deciding to ask for your partner's hand in marriage) is on the engagement ring you choose to propose to them with.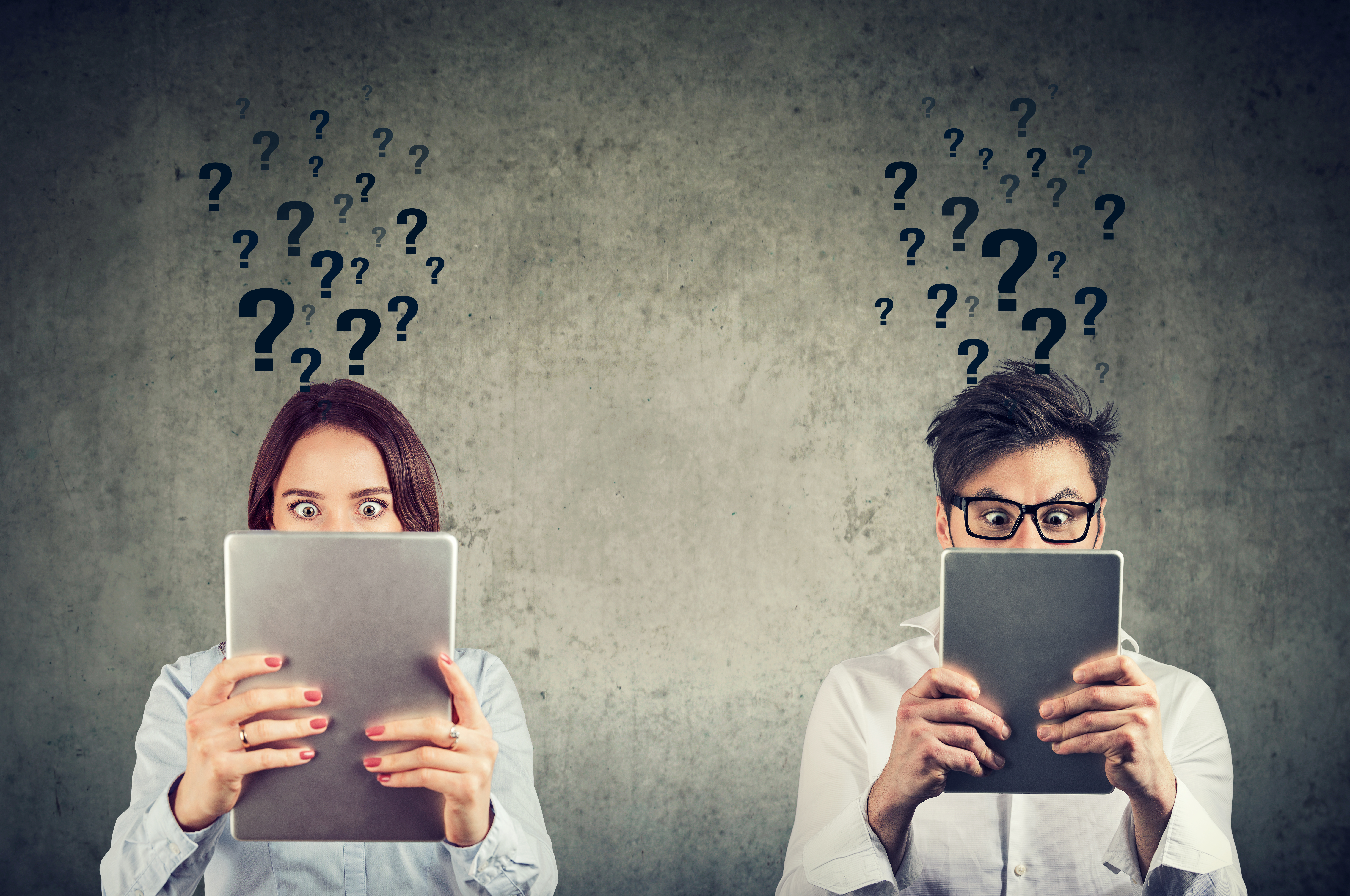 It's a huge investment and a monumental symbol of the commitment you and your spouse-to-be are making to each other, so you'll want to be confident in the fact that you're making the right choice. To help you get started, here are a few things you ought to keep in mind as you make this decision. 
Pre-Engagement Decisions
If you're planning to get engaged to your significant other, it's likely that the two of you have already had a number of conversations about what your married life together will look like.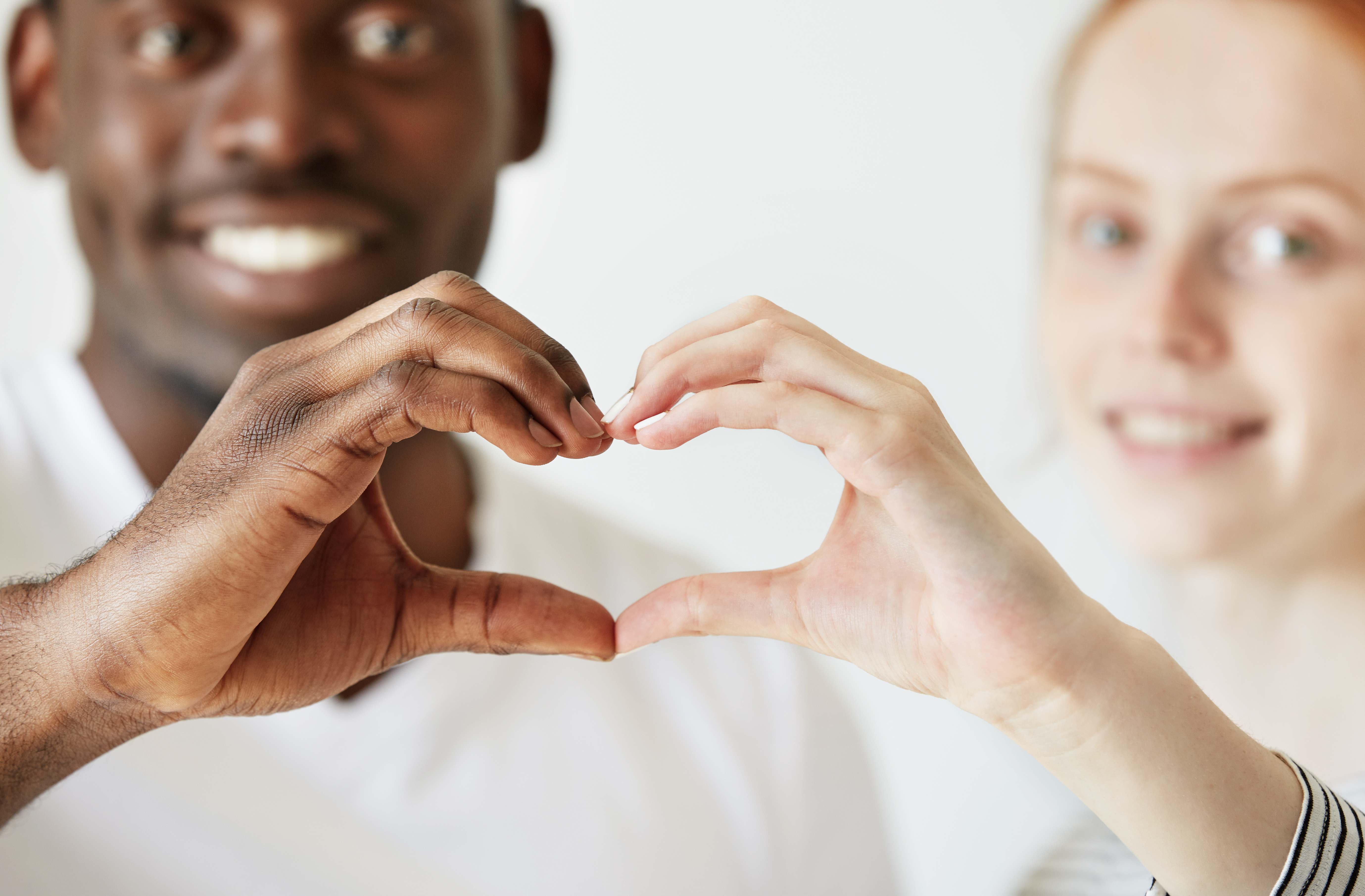 However, it's important that you also discuss at length what you want your engagement process to look like as well. Determine whether the proposed has specifics in mind for what they do or don't want when the proposer gets down on one knee. Have they always dreamt of getting engaged in front of their friends and family, or would they prefer for it to be a much more intimate affair between just the two of you? Is the ring they envision on their finger something classic and simple, or is it a huge, glittering rock that draws all eyes when its wearer enters a room?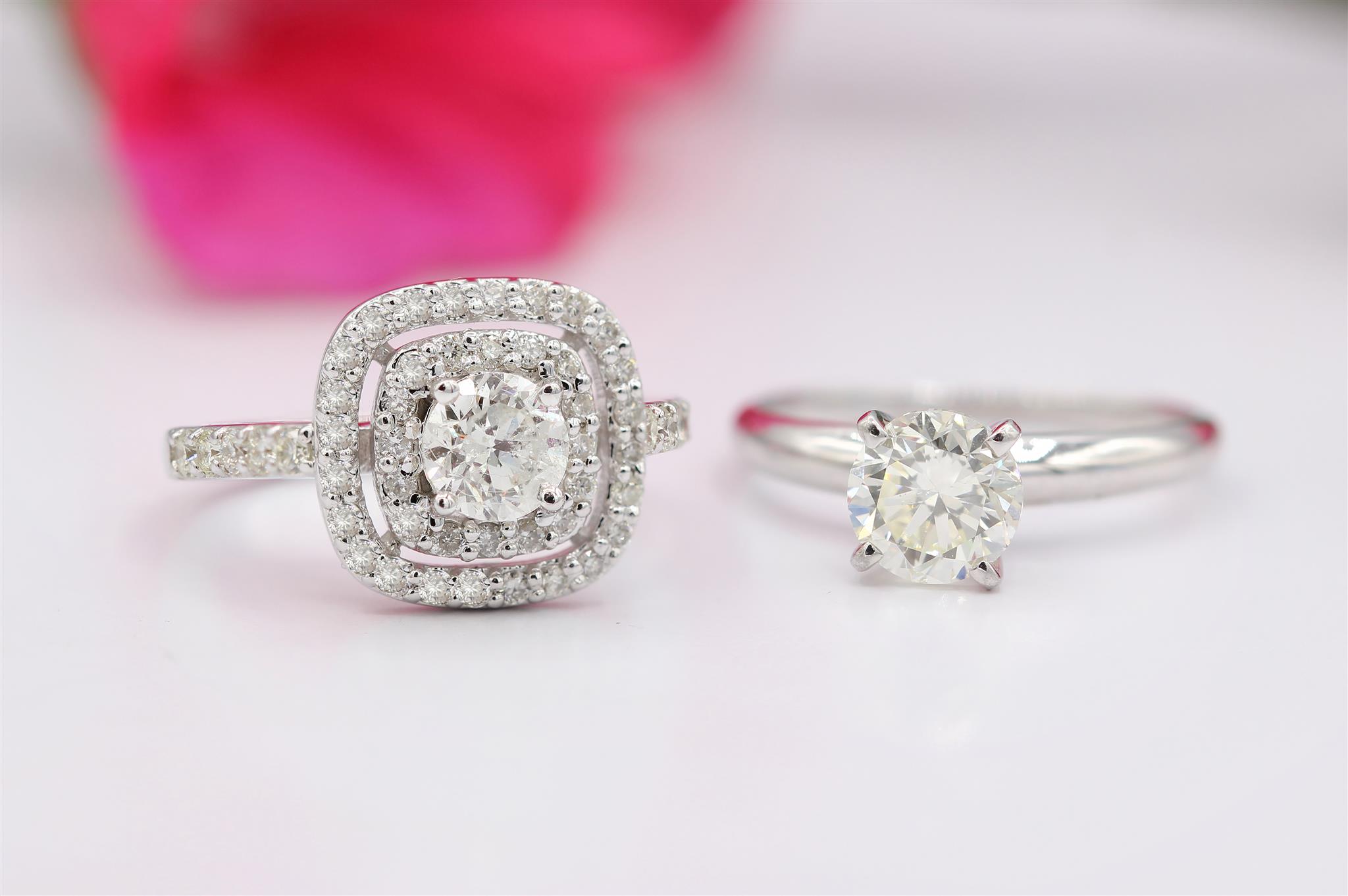 Sit down with your partner and make sure that your wants and needs are established clearly so neither of you are blindsided when the time comes to pop the question. If the moment of the engagement itself isn't a huge deal to the two of you, and if it isn't necessary for the look of the ring to be a complete surprise to the recipient, consider going engagement ring shopping together ahead of time. That way, some of the pressure of the proposal is taken off, and you can ensure that you'll both be happy with the choice you make. 
Style
It's normal to be a bit clueless about rings before engagement becomes a serious consideration in your mind. There are a wide variety of metals and stones to choose from (not to mention the Four C's you ought to consider when selecting the stone: cut, color, carat, and clarity), and if you've never had reason to look into those options before, you might find it more than a little overwhelming to start.
Confer with your partner and figure out, first and foremost, what options best align with their taste. They might already have a clear idea in mind of what kind of engagement ring they want, but they also might be just as unsure as you are! Do plenty of research together to determine what sort of cheap engagement ring will make the recipient happy and comfortable enough to wear for the remainder of their married life. Many couples opt for whatever is trendy at the time of their engagement, but make sure that the style you choose is also one that you can both see yourselves continuing to love over the years just as much as you did when you first picked it out.
Sizing
This is another reason why having an open discussion with your significant other before the engagement actually takes place is very important. You wouldn't want to buy a cheap diamond ring that's the wrong size for them, so make sure you figure out a way to determine their ring size and preferred fit before going to make your purchase.
If you want to maintain a level of secrecy surrounding your specific plans for the engagement but aren't sure about your partner's correct ring size, consult with their friends or family and develop a plan to figure out their sizing without completely giving away the surprise. If catching your partner off-guard with the proposal isn't your main objective, don't be afraid to directly ask them for their ring size while you're having those other discussions about each other's preferences when it comes to how you end up getting engaged.
Care
While your partner might want a ring that looks dainty and delicate, it's worth it to seek out an option that can achieve that look while also being able to withstand the test of time. We all use our hands pretty constantly throughout each day, and given that the ring is going to be a constant fixture on the wearer's finger, you're going to want to choose something that's durable and won't fall apart at the slightest amount of physical labor. Beauty is of top priority for a cheap engagement ring, of course, but practicality should be just as important a factor.
You'll also want to look into ring options that are easy to care for. If it should start to look dingy, or if the stone were to come a little loose, you wouldn't want to find out that the ring you've selected is nearly impossible to clean, adjust, or fix. In all likelihood, there will come a time in your lives when the ring doesn't look as perfect as it did when you first purchased it, so if and when that time comes, you'll be grateful to have chosen a cheap diamond ring that isn't too fragile to be properly restored to its former glory. What's more, if you and your partner are both so enamored with the ring that you'd like to be able to potentially pass it down as a family heirloom someday, make sure that it's designed to be capable of surviving the years while remaining wearable by an eventual grandchild or great-grandchild.
Warranty
Unfortunately, even if the ring you choose is incredibly sturdy and well taken care of by you and your partner, accidents can still happen and rings can get damaged, stolen, or lost. In these cases, it's incredibly helpful to have chosen a cheap diamond engagement ring with a warranty or a lifetime guarantee provided by the seller as a measure of protection against these kinds of mishaps. Life doesn't always go exactly how you'd like it to, so having plans in place to remedy any unforeseen problems with your ring will save you a lot of stress and heartache down the road.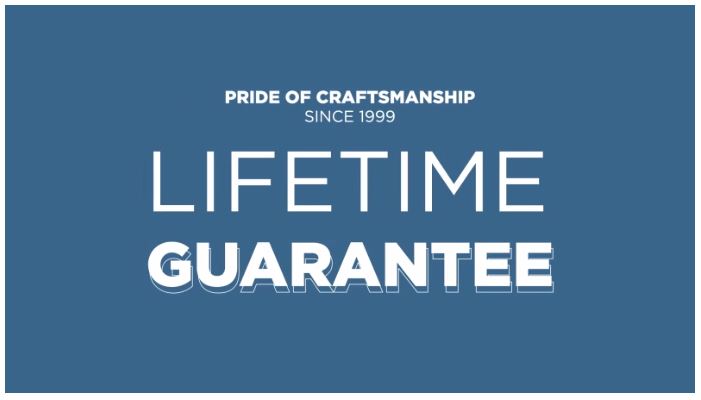 Customization
To make the gesture of giving this gift to the love of your life even more impactful, you might want to think about the possibility of adding personalizations to the ring. If your partner loves their birthstone or another specific gem or crystal, you could look into somehow incorporating that stone into the ring alongside or in place of the diamond. If you want to add a heartfelt message or a phrase that means a lot to the both of you, you could take the ring to an engraver and get something special etched into the band. Maybe, if you're feeling particularly creative, you can find a way to include a reference to a joke you share, a song you love, or something else that acts as a reflection of your relationship into the ring as well. By customizing the ring for your soon-to-be spouse, you'll be creating an even stronger reminder for the wearer of the love you feel for them and the commitment you want to make to the bond you share.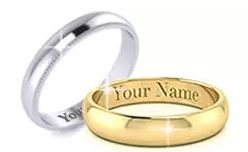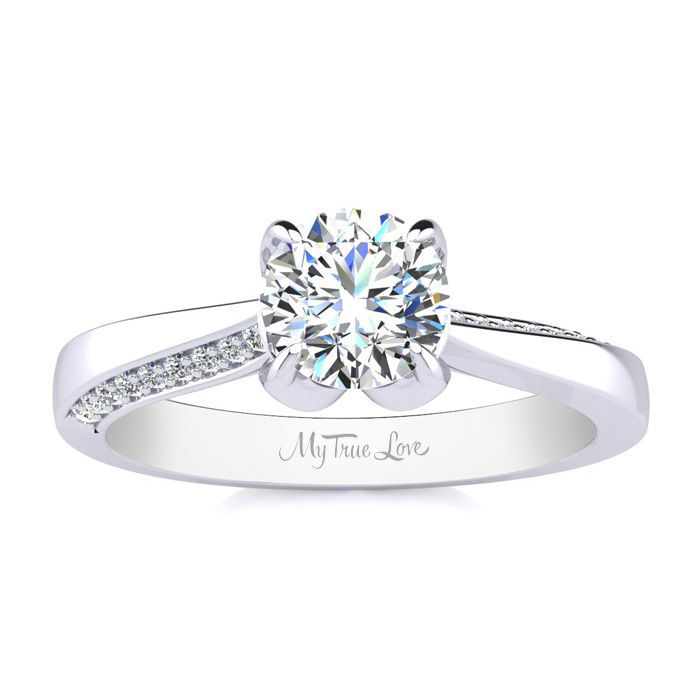 Time
Once you place your order for your cheap diamond engagement ring, it can take a few weeks for it to arrive depending on where you purchase it from. To be safe, you'll want to plan far enough ahead before the proposal to allow for any delays that might happen in delivery or any unexpected issues with the ring that might need to be fixed before being ready to be offered to your significant other. If you do decide to get the ring customized in any way, you'll also have to account for the additional time it will take for those personalizations to be added. Make sure to manage your time wisely and begin making preparations well before your desired engagement date.
Cost
How much you're willing to spend on an engagement ring will depend entirely on your own financial situation. Some people still feel they have to abide by the "three months' salary" rule, but there is truly no single answer for what the correct amount to invest into this purchase is for everyone. Take a hard look at your finances, and decide what would be reasonable for you to spend without completely breaking the bank. Keep in mind what this ring truly symbolizes– while whatever ring you choose will undoubtedly mean a great deal to your soon-to-be spouse, if their love for you is true and their commitment to you is solid, they'll want what's best for you and won't want you to potentially go into serious debt over this one purchase!
There are also a number of jewelers and cheap engagement ring vendors online who offer much more affordable options than what you might find in your standard jewelry store. Take the time to explore a wide variety of choices to ensure that you're getting the best deal possible while also finding a ring that will thrill your partner.
Your Wedding Budget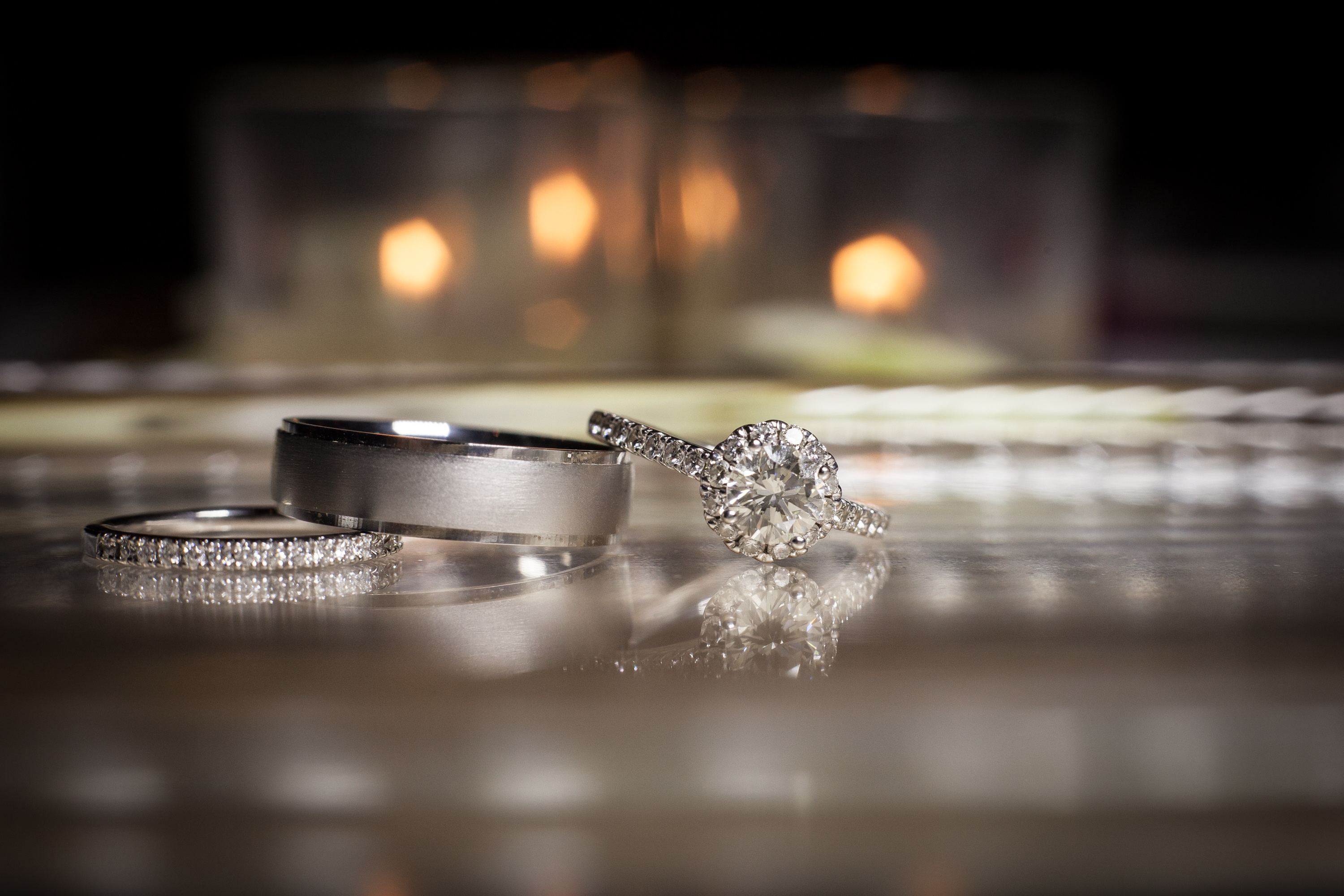 If you're hoping to throw a big celebration to commemorate the bond you and your partner share with the people you love most in this world, it's essential that, while you're making this decision about cheap engagement rings, you also keep in mind the fact that such a celebration will likely require a significant amount of money. Don't feel like you have to put every spare dollar toward this one item– instead, budget more strategically and seek out ring options that will still allow you to plan the wedding of your dreams without putting yourself in total financial ruin.
Before you decide on a cheap engagement ring, it might be useful to tentatively map out what your wedding budget would look like (pending your partner saying "yes", of course) so that you have a better sense of what you can realistically afford for both the ring and the event. If you aren't happy with how much money you're working with, look into areas of your personal life where you might be able to temporarily cut spending in order to add a little wiggle room to your budget. Opt out of the occasional happy hour or night on the town with friends, or lessen the amount you order takeout or go to restaurants. If you're still dealing with student debt, consider refinancing your residual loan payments to lower the monthly cost. Cancel any non-essential subscription services, or research cheaper options for your home utility services. The more you can do to make both your engagement ring budget and your wedding budget as flexible as possible, the less of a headache you'll have to deal with after the wedding is over.
Your Wedding Bands
Once you've chosen your cheap diamond ring and have kicked off your wedding planning process, another thing you'll have to consider is finding wedding bands that will complement the ring you've chosen. Take into account the metal and stone (and the Four C's!) of the engagement ring, and select bands that pair well with those qualities and with each other. They don't necessarily have to match each other perfectly, but you and your partner should both choose something that you will be comfortable wearing for the rest of your lives.
How to Celebrate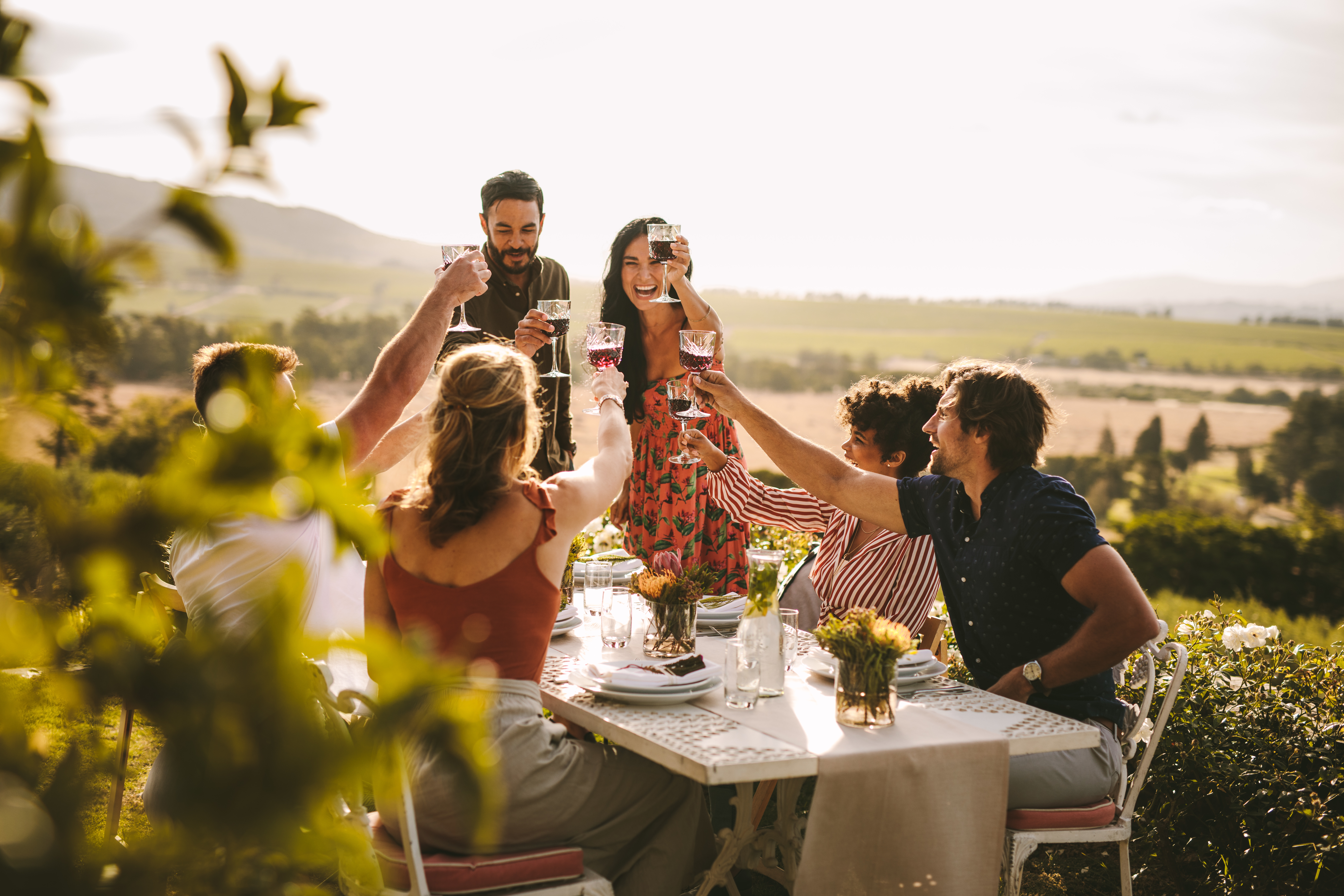 Sure, the wedding is the official celebration of your commitment to one another, but you might also want to have a smaller celebration for this engagement milestone too! As you're picking out the ring and deciding how you want to pop the question, think about something you can do after getting engaged in order to keep the excitement going. Discuss with your significant other whether an engagement party might be a fun event to throw for you and your loved ones, or plan a romantic dinner for just the two of you for after the proposal. Whatever you decide on, make sure you allot time in that mini celebration to further reiterate your love for your now-fiancé and the joy you feel at the prospect of getting to spend the rest of your lives together.
Copyright SuperJeweler.com by Sonia Urbanski