SuperJeweler has studied the engagement ring purchases of tens of thousands of potential couples, and the following is the list of the hottest Engagement Rings to be given by prospective fiancées in 2022.
Company CEO Andrew Fox said, "We study the hot diamond engagement rings every year, so that we can plan what to have in stock. And every year is more interesting than the last. For instance, this year, a diamond solitaire ring that we sell for less than $600 came in number 1, and that is a shocker! Coming into 2022, we decided to publish our study results for the first time. So, here are the hottest engagement rings for 2022."
#10…Starting Us Out…A Big Surprise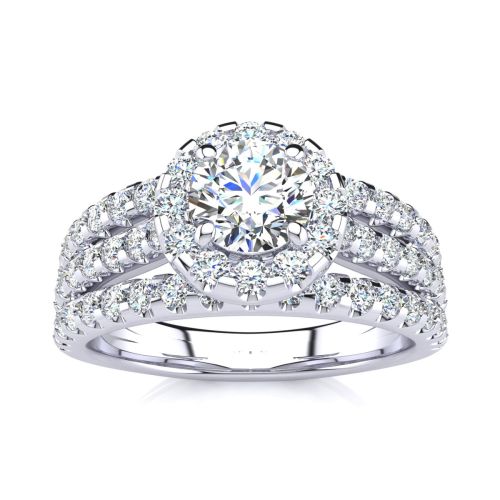 This is not the first time that a 3-row ring has made the top 10, but probably because of the great value and price and that it has a halo. The halo diamond ring is just still so crazy hot! This ring is shockingly fabulous at an amazing price.
See #10 on SuperJeweler
Next up at #9, a Beautiful Cushion Diamond Halo Ring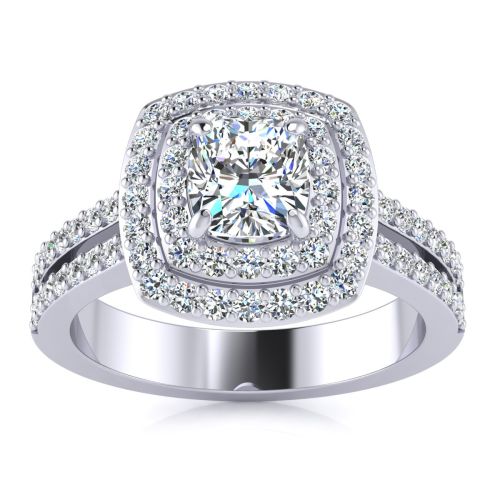 Not a big surprise that a halo diamond ring with a cushion diamond is in the top 10. It's just so darned beautiful!
See #9 on SuperJeweler
At #8, The 1 Carat Round Diamond Ring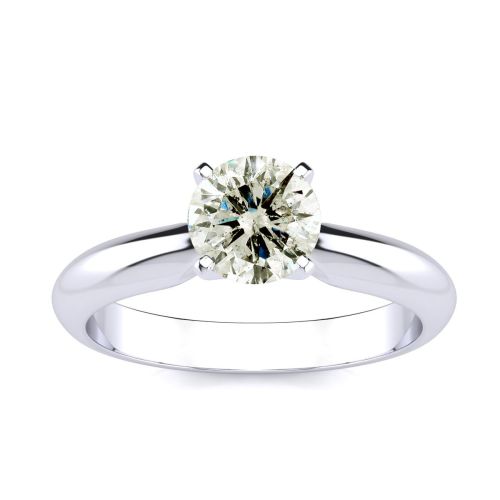 1 carat is the magic number, and this affordable diamond ring is shockingly low priced. Cheap engagement rings are definitely hot, yet couples want that look…the look of a 1 carat diamond. Not surprising the 1 carat diamond ring is still popular.
See #8 on SuperJeweler
The #7 Engagement Ring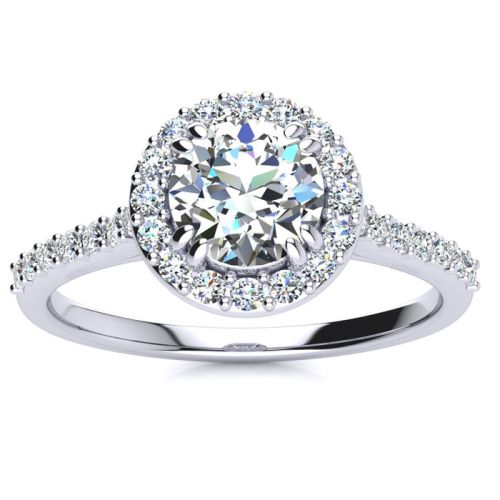 We call this the perfect halo diamond ring. Why? Just look at it; doesn't get any prettier than this. Couples who choose diamond halo rings love shimmering diamonds, and this wedding ring fits the bill!
See #7 on SuperJeweler
Numero 6, A Good Old Three Diamond Ring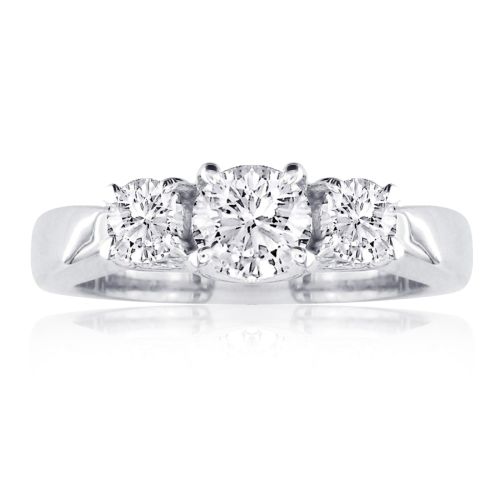 Couples are choosing smaller, more traditional rings, and this fits the bill perfectly. Checkout these three fiery diamonds in 14k at a very low cost.
See #6 on SuperJeweler
Right in the middle is #5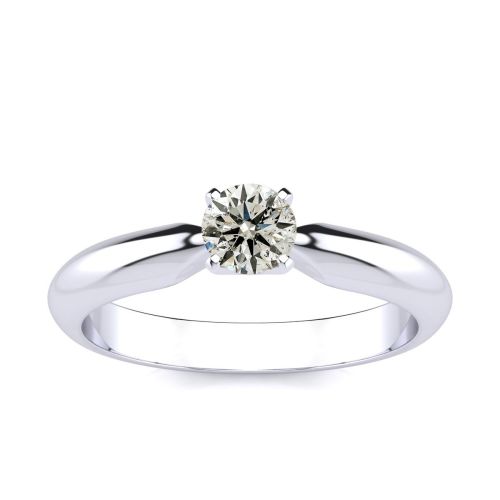 Cute and Dainty is the ¼ carat diamond solitaire ring. It's not only a bargain but it sparkles and shimmers. Want to keep in on the low-down, this affordable diamond ring is for you. Might we say it's a downright cheap diamond ring!
See #5 on SuperJeweler
Coming in at #4 is a Fabulous Ring With Over 2 Carats of Diamonds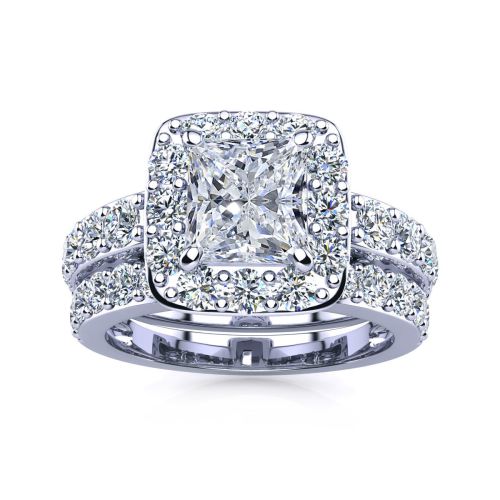 This diamond bridal set has been hot since the moment it was introduced and continues to sell like wildfire! It is also available in total weights up to 4-1/2 carats.
See #4 on SuperJeweler
The #3 Engagement Ring; I'm Holding My Breath!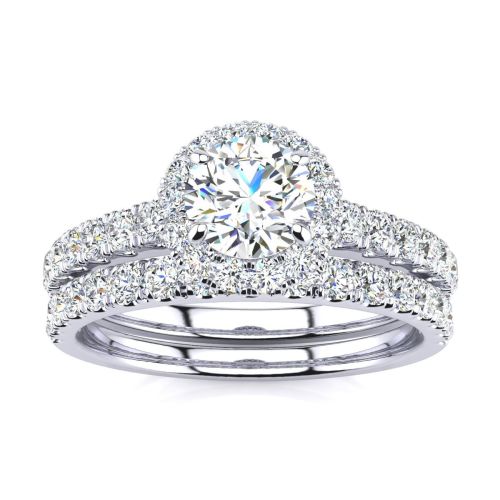 Tried and True, super classy, and perfectly affordable. The ½ Carat Pave Diamond Halo Bridal Set. This style is available is several customized options of center stones, gold colors, and carat total weights.
See #3 on SuperJeweler
The #2 Engagement Ring To Be Given For 2019 Engagements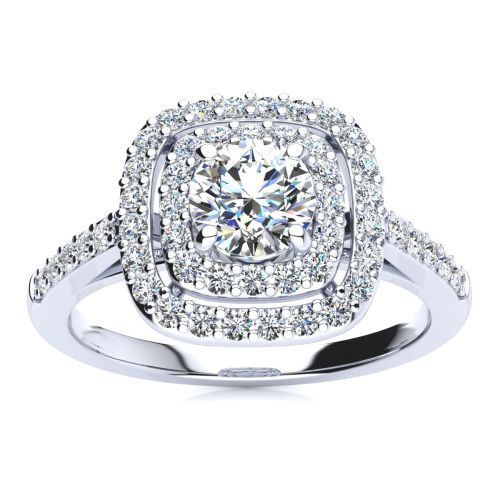 Not surprisingly at all, the 1 Carat Double Halo Engagement Ring is both affordable and incredibly beautiful. Containing more than 50 amazing round diamonds, Brides LOVE this wonderful ring.
See #2 on SuperJeweler
And Believe It or Not…
The #1 Engagement Ring for 2019
The Lowest Priced ½ Carat Solitaire Engagement Ring that he can find.
See #1 on SuperJeweler
Now that you have seen it all from truly affordable engagement rings, up to some more expensive and diamond intensive ones, click on over to the engagement ring page of SuperJeweler for not only Huge Diamond Rings, but also value priced diamond engagement rings.