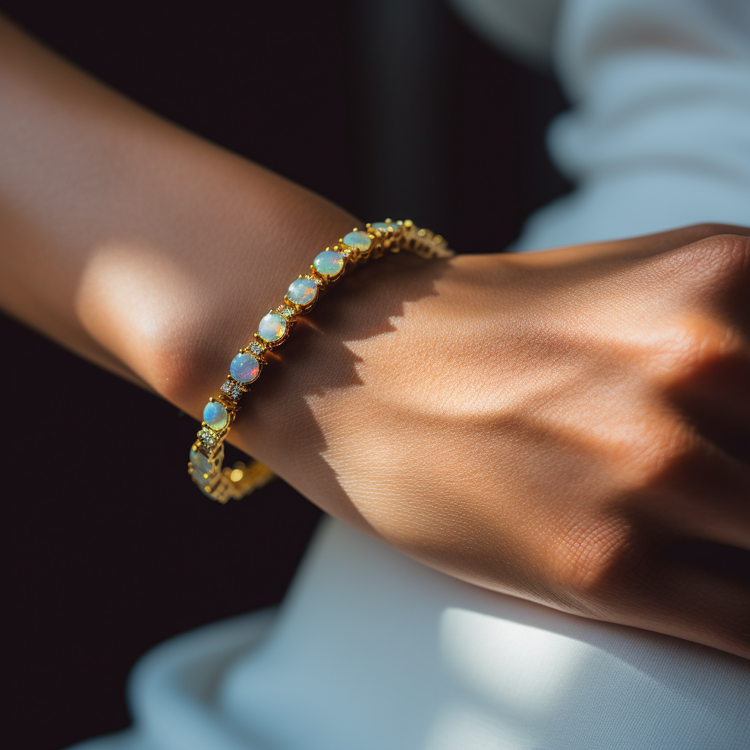 There's a whispered secret among jewelry lovers: each gemstone tells a story. The opal, with its myriad colors dancing within, seems to tell the most enchanting tales of them all. Within its depths, one can get lost in the tales of far-off lands, of deserts and mountains, of artistry and nature's splendor. Enter the opal bracelet collection at SuperJeweler.com, where every piece feels like a chapter from an age-old saga.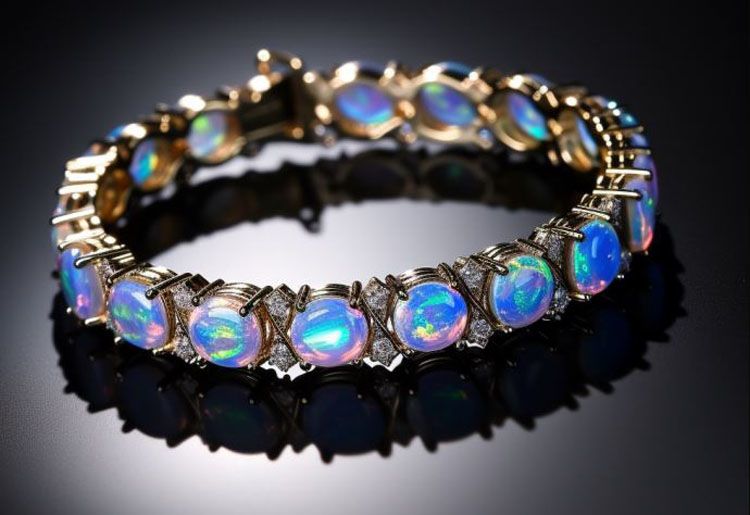 The Australian outback, a vast and often unforgiving landscape, gifts us the natural Australian opal. When you wear this opal, you're wearing a fragment of that rugged beauty, a shimmering testament to nature's ability to hide the most exquisite secrets in the most unexpected places. The fiery reds, soothing blues, and verdant greens you spot within these opals? They're a glimpse into the soul of Australia.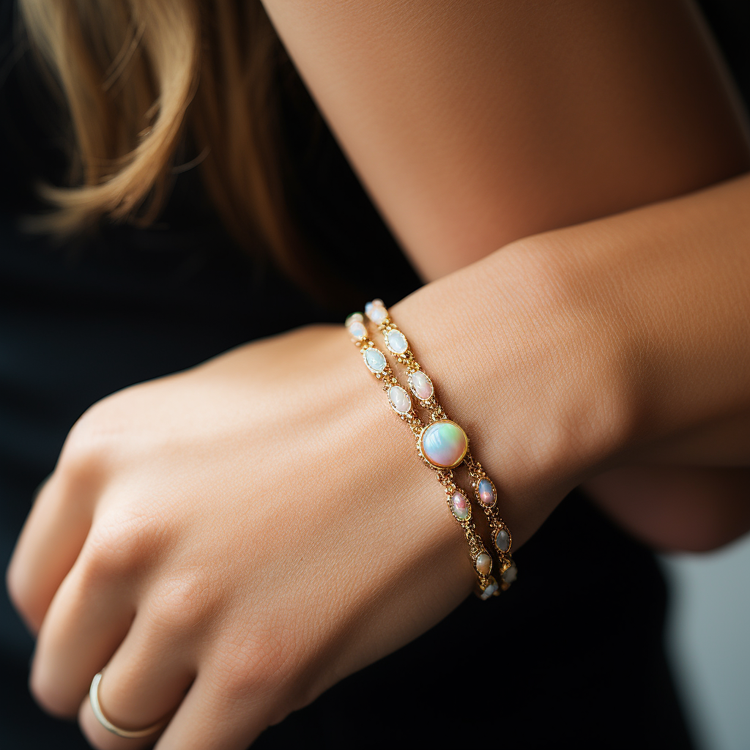 Yet, nature is full of surprises. Who would've thought that the rich lands of Ethiopia would present the world with a gem as mesmerizing as their opals? They're almost dreamlike with their transparent allure, each one capturing a different dream, a different emotion. With every turn of the wrist, an opal bracelet featuring these gems can reveal a myriad of colors, each more enchanting than the last.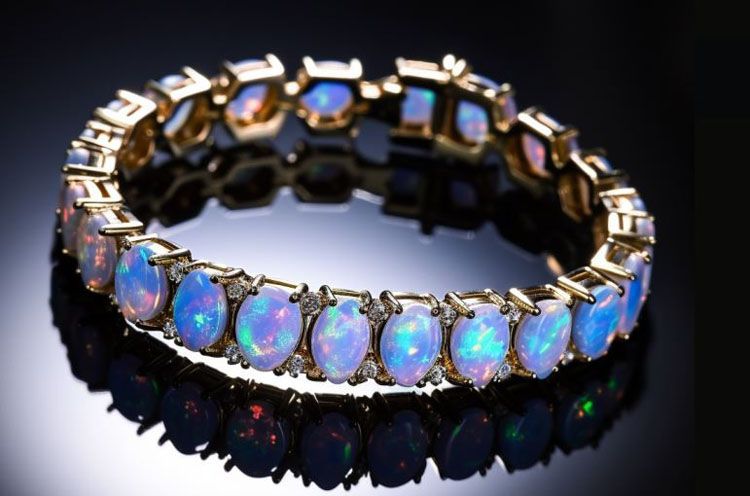 However, man's ingenuity shouldn't be underestimated. The created Australian opals at SuperJeweler.com pay homage to the beauty of natural opals. Crafted with care and precision, these opals offer a more accessible way to enjoy the stone's captivating dance of colors, a dance that has been reimagined through human craftsmanship.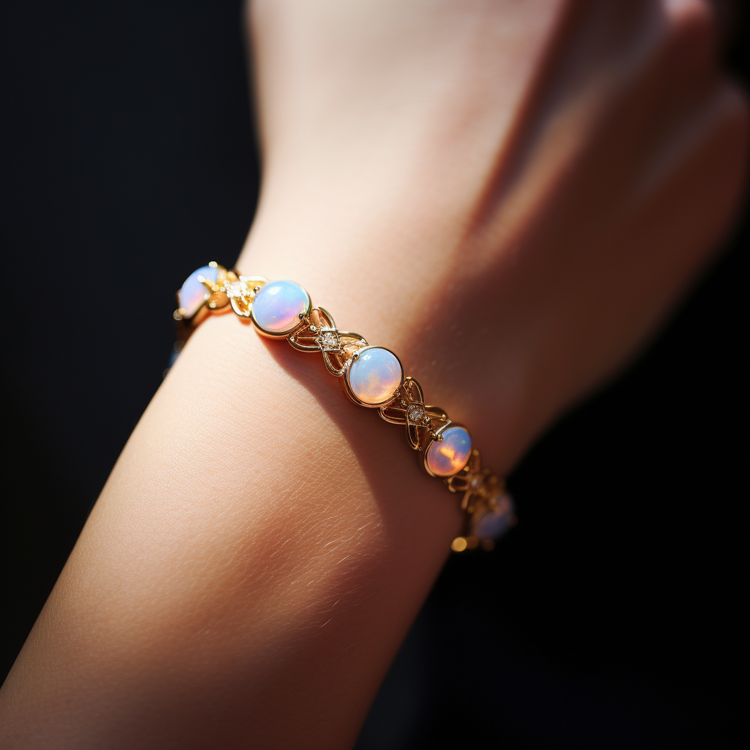 But what's a gem without its setting? Much like the right frame brings out the beauty in a painting, the metals housing these opals have been chosen with a discerning eye. The cool elegance of white gold brings a contemporary feel, making the colors of the opal leap out. On the other hand, the warmth of yellow gold, timeless in its appeal, wraps around the opal like an age-old lullaby, harmonizing with its hues. For those with a penchant for the poetic, rose gold, with its delicate pink undertones, lends a touch of romance, making the opal bracelet feel like a love letter from days gone by. And then there's sterling silver, its understated charm allowing the opal's brilliance to truly take center stage.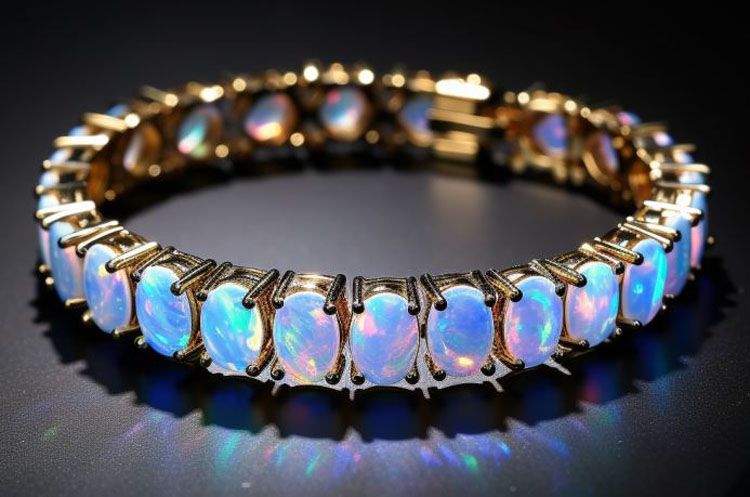 In the end, SuperJeweler.com's opal bracelet collection isn't just about jewelry. It's about the stories, memories, and emotions we wrap around our wrists. It's about the connection between the heartbeats of distant lands and the pulse beneath our skin. Whether you're drawn to the mysteries of the Australian desert or the ethereal beauty of Ethiopian highlands, there's opal jewelry waiting to whisper its tale to you. So, come closer, lend an ear, and let yourself be enchanted.