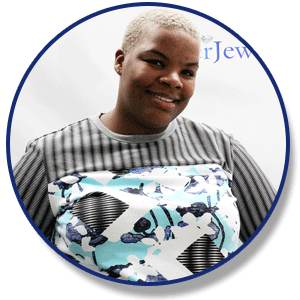 Everyone knows that SuperJeweler Loves Customers, 
 and Karen Godwin is one of our amazing customer service agents who proves it every day. She does such an amazing job that customers even write in about her. Check out this letter from our SuperJeweler Customer J M.
—–Original Message—–
From: J M
Sent: Thursday, March 14, 2019 8:55 PM
To: af@hansa-usa.com
Subject: Karen
Dear Mr. Fox
I am writing to tell you what a wonderful employee and salesperson that you have in Karen. I have had two buying experiences with her. First time I purchased a necklace for my wife. 'Karen did everything she could to get the necklace to me so I could give it to my wife at Christmas. Unfortunately, because of the way that the necklace fit, we had to return it. Karen then walked me through the return and it went smooth.
A few weeks later, I decided to buy a necklace that matched my wife earrings. I saw a necklace at Jareds that was close. Because I had such a good experience with Karen the first time, I called her to see if your company had or could get a similar necklace.  She said your company could make it and asked if I could send one of the earrings to her. I did so and she said sent me a computer drawing of the necklace. I was able to show it to my wife and she asked if Karen could make a couple of changes Karen did and then kept me informed of the progress of the necklace. She then sent it when she said she would. My wife absolutely loves it Because of my two buying experiences with Karen, I would not hesitate to buy again or to recommend that anyone I know do so.
Karen is without question the best salesperson I have ever dealt with.
Sincerely,
J M
—-
We are looking forward to many years of amazing service by our SuperStar Karen Godwin!
Copyright SuperJeweler.com by Andrew Fox