SuperJeweler's long post earrings are the perfect solution for those who have trouble with earring posts that don't work with their earlobes. It can be frustrating trying to find stylish, high quality earrings when you have thicker ear lobes that don't accommodate standard earring posts that are just a little too short for comfort. Or perhaps you've had surgery on your ears or have a scar that means you need long post earrings for comfort and security.
Confidence and Security of Long Post Diamond Earrings
If you've been wearing diamond earrings with standard posts and have always struggled to make the earring back latch properly because there isn't enough post, you'll appreciate the extra length on our long and extra long post diamond earrings. You won't have to worry about them falling off or the earring back coming loose and can wear your diamonds for any occasion. Each post is long enough to give you the added security without being so long that they'll poke your neck or catch in your hair.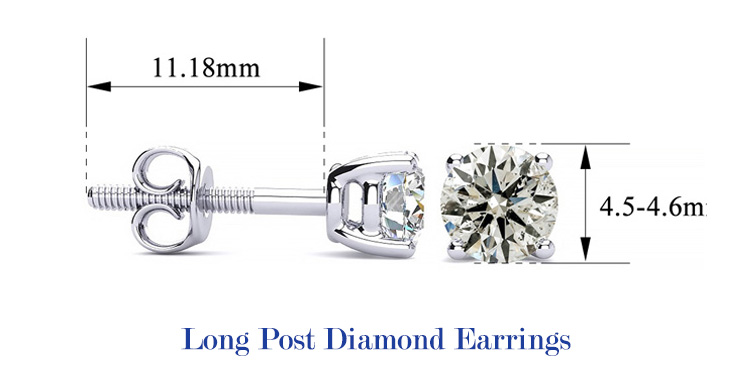 SuperJeweler Quality and Savings
You may be able to find long post earrings elsewhere, but you won't find the exceptional quality and style of our long post diamond earrings. We offer a wide range of style options, including diamond stud earrings and lovely dangling earrings to choose from. With our selection, you can add several styles and sizes of diamond earrings to your jewelry wardrobe without blowing your budget.

Classic, Long Post Diamond Studs
To start your collection, take a look at our long post diamond stud earrings. We offer them in both white gold and yellow gold to coordinate with your current jewelry and appeal to your personal taste. We offer all diamond sizes as well. Our daintiest long post earrings are ideal for young ladies who want their first pair of diamond studs or for ladies looking for accent earrings for multiple ear piercings. Looking for something bolder? We have an extensive collection of larger diamond studs featuring long posts.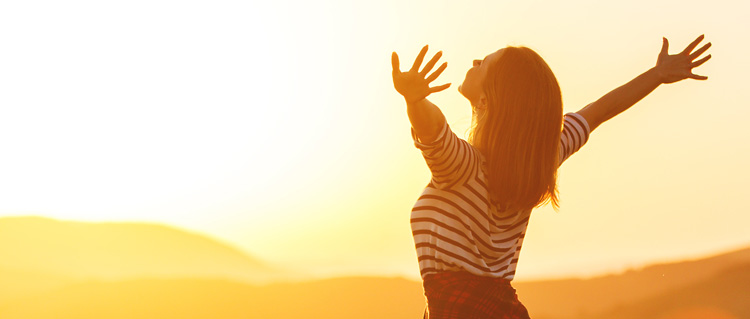 Freedom to Wear Earrings You Love
Wearing a long post earring can give you the freedom to wear a host of jewelry options that you may have been avoiding because you've been disappointed with the lack of style and quality. We want all our customers to enjoy the beauty and quality of diamond earrings and studs, so we mount high quality stones of excellent color and clarity in 14K gold with extra long posts for those who can't wear standard post earrings. We select high quality diamonds with exceptional color, cut and clarity in a variety of carat weights.
Allergies aren't a problem either with our long post diamond earrings. We never use base metals or gold filled posts that could cause irritation or swelling. SuperJeweler crafts our long post earrings in yellow gold and white gold that is comfortable and safe for even the most sensitive skin. If you've been looking for beautiful, long post diamond earrings you can wear proudly today and treasure for years, SuperJeweler has the long post diamond earrings you've been looking for.