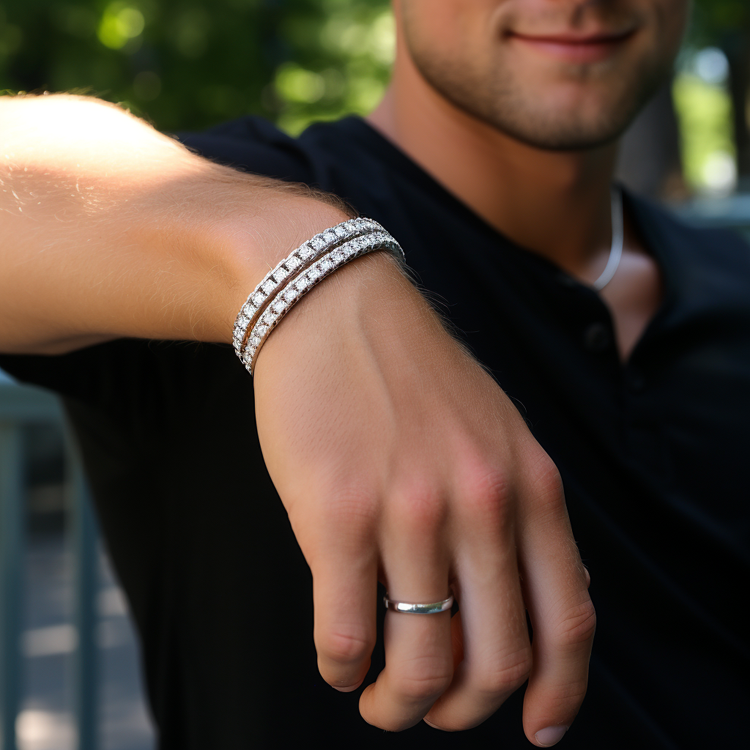 When you think of tennis, glitzy jewelry might not be the first thing that pops into your mind. But blend tennis with some sparkle, and you've got the trendy tennis bracelet. While many have seen this shiny accessory on women, it's making a big splash in men's fashion too. Curious? Let's dive into the world of men's tennis bracelets.
What's the Deal with Men's Tennis Bracelets?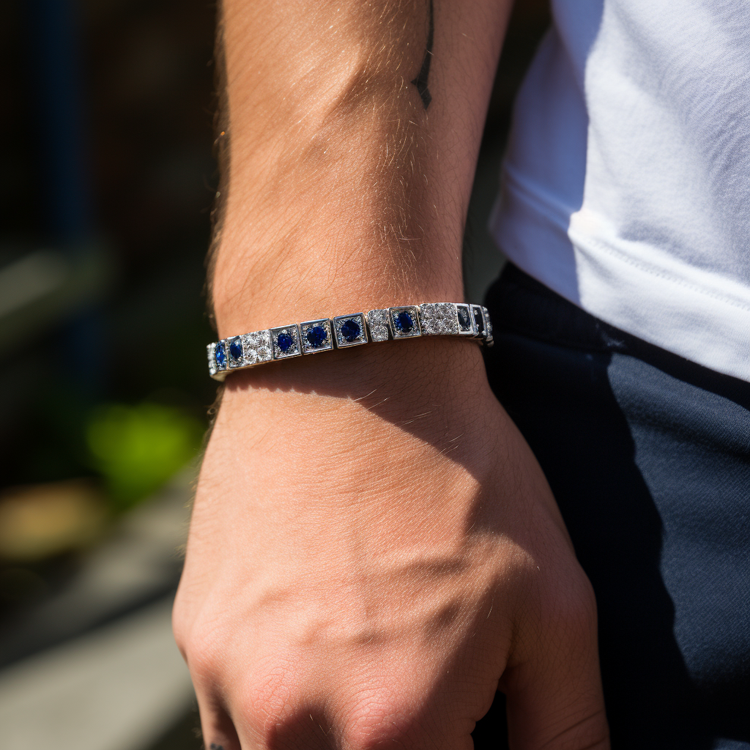 You might've seen these shiny bands on folks and wondered what they were. Simply put, a men's tennis bracelet is a cool chain made of small diamonds or other shiny stones. It wraps around the wrist and adds a fancy touch to any look. While they've been popular with women for a while, more and more guys are starting to wear them. If you're keen on checking some out, swing by SuperJeweler.com – they've got loads to pick from!
Why the Sporty Name?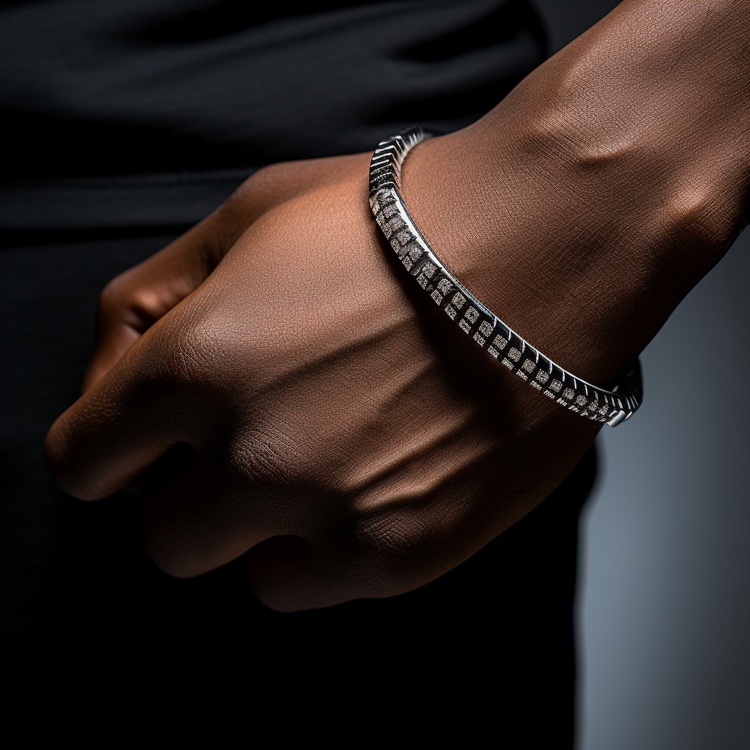 Sounds odd to name a shiny bracelet after a sport, right? The story goes like this: a famous tennis player was in the middle of a game when her bracelet broke and diamonds scattered everywhere. She stopped the game to look for them! This little event caught a lot of attention, and soon folks began calling this type of bracelet a "tennis bracelet". For guys, it simply became the "mens tennis bracelet."
What's the Price Tag on These?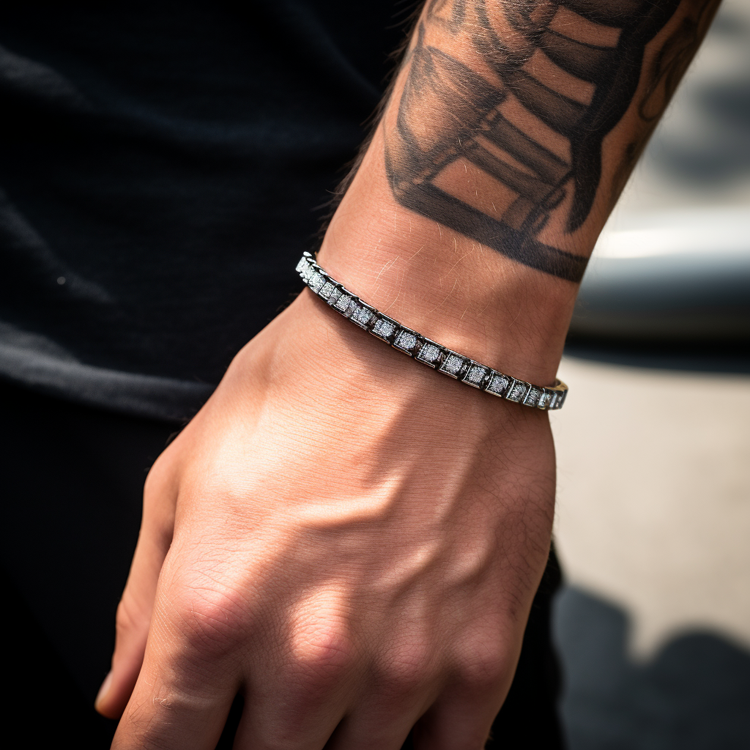 Price is always a biggie. Depending on the materials and design, a men's tennis bracelet can range anywhere from $500 to $25,000. But here's the scoop: SuperJeweler.com not only offers loads of choices but they've also got some of the best prices around. So, whether you're looking to splurge or save, they've got you covered.
Getting the Right Fit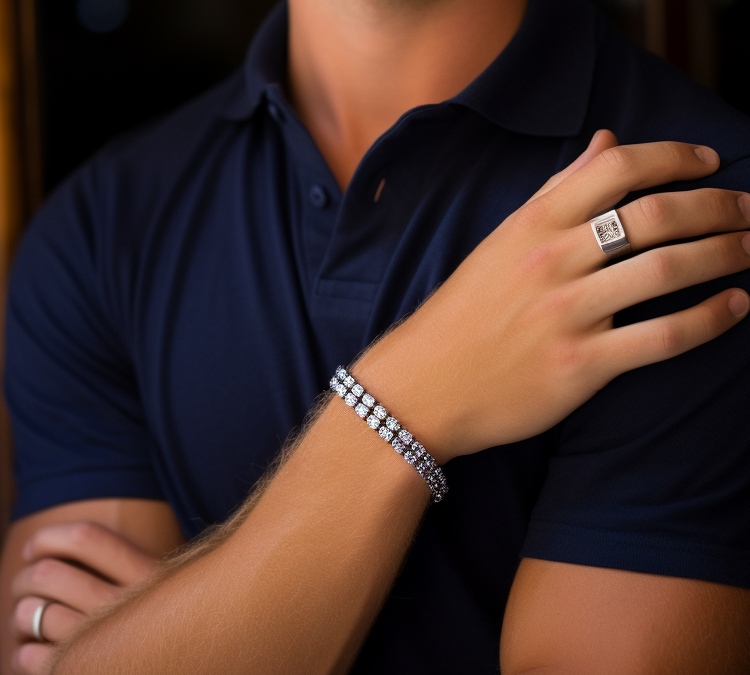 It's not just about looks; fit matters too. A tennis bracelet shouldn't be too tight or too loose. The average guy's wrist is about 8 inches around, but we're all different. That's why SuperJeweler offers sizes from 7 inches up to 9.5 inches. Big or small, they've got a bracelet that'll fit just right.
Pairing It Up: Bracelets and Watches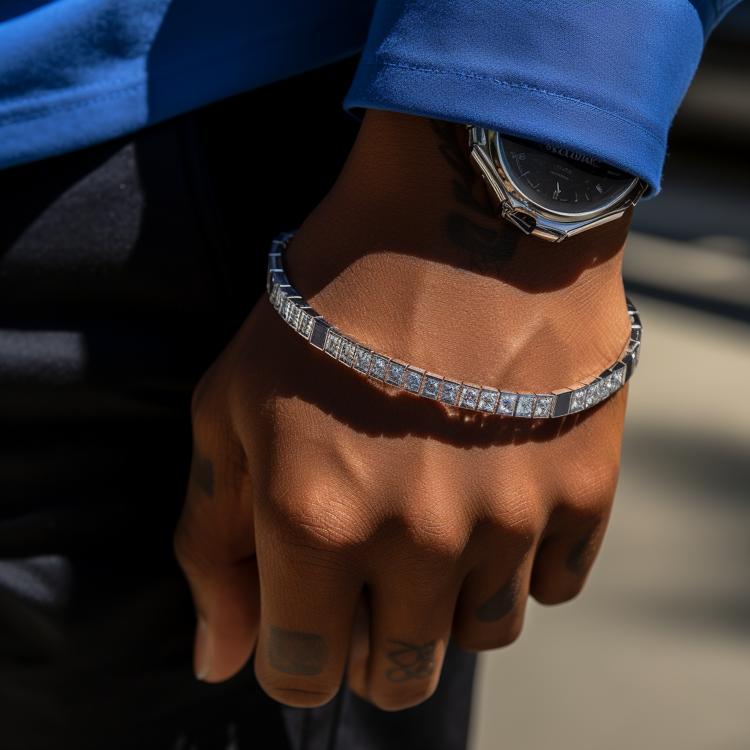 Thinking of pairing your tennis bracelet with a watch? Great idea! Here are some quick tips:
Match Them Up: Try to get your watch and bracelet in similar colors or metals.
Keep Them Close: Wear your tennis bracelet next to your watch on the same wrist. It'll look super stylish.
You Do You: At the end of the day, wear them how you like. It's all about your personal style.
Where Can You Grab One?

If you're looking to buy a top-notch men's tennis bracelet, look no further than SuperJeweler.com. They've got a killer selection, and you can trust that you're getting quality stuff.