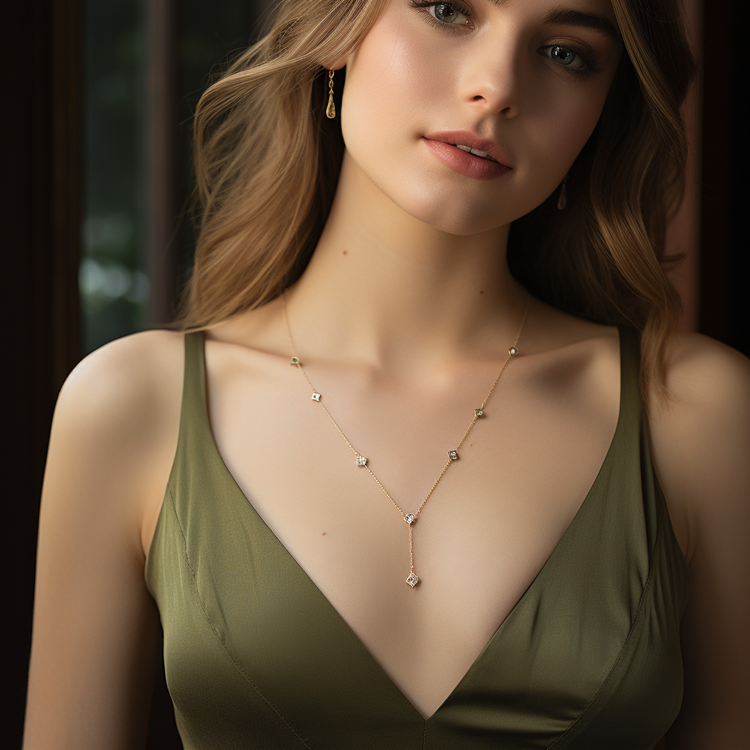 Diving into Diamonds By The Yard Necklaces: Freshman Fashion Finds
Hey there, fellow fashion lovers! If you're all about adding a touch of class to your style, you've gotta check out Diamonds By The Yard Necklaces. These gems are like your secret weapon for stepping up your fashion game. Let's dive into what makes these necklaces total must-haves for your ensemble – I'm spilling all the deets!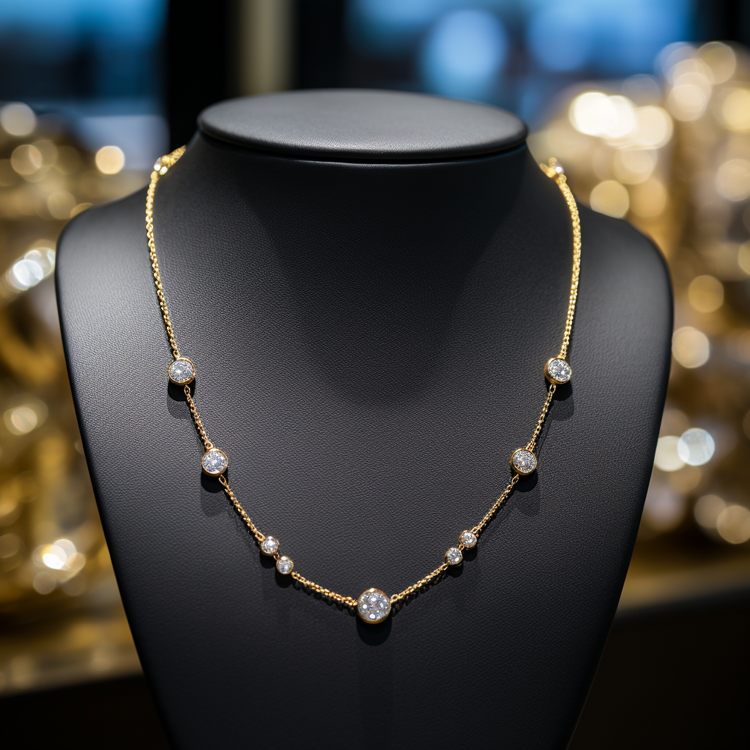 Unlocking Glam: The Lowdown on Diamonds By The Yard Necklaces
Picture this: a necklace that's not just jewelry, but a piece of wearable art! Diamonds By The Yard Necklaces are like the embodiment of elegance and craftsmanship. Imagine a chain with these adorable round diamonds, each held in place by a bezel setting. These little diamond stations create a dazzling play of light that moves along the chain.
But here's the coolest part – you can totally make these necklaces your own. You get to choose how many stations you want, the shapes of the diamonds, and even toss in some precious gemstones if you're feeling extra fancy. It's like creating a one-of-a-kind masterpiece that shouts out your style loud and proud.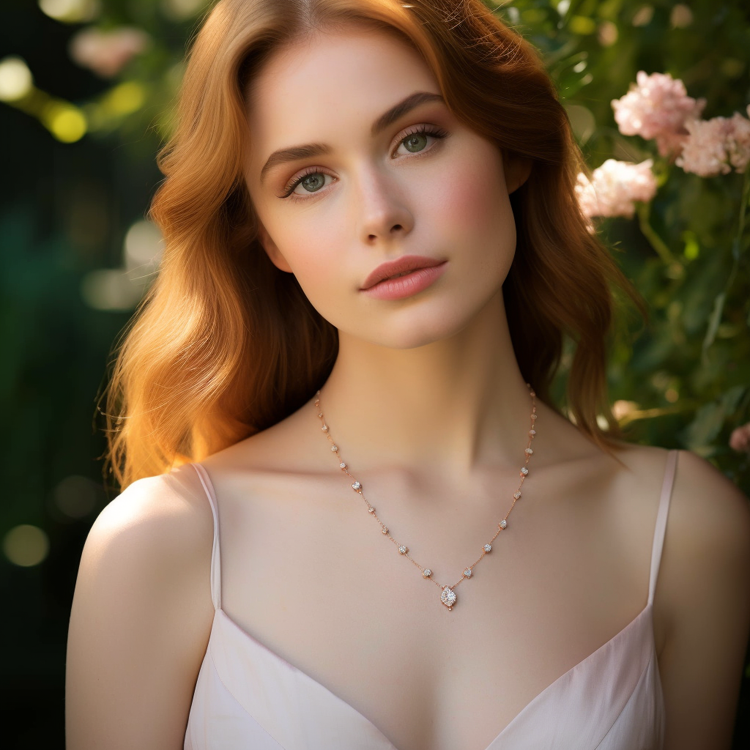 Finding Your Groove: Picking Your Dream Diamonds By The Yard Necklace
Choosing the perfect Diamonds By The Yard Necklace is like discovering a hidden treasure that's just for you. Here are the things to think about:
Necklace Length:  The length of the necklace totally sets the mood for your look. Are you all about that cozy Choker (15"-16") vibe, or are you feeling the drama of an Opera (36") necklace? Your choice totally sets the tone, girl!
Diamond Carat Weight:  These necklaces come with different sizes of diamonds, from dainty to a bit more sparkly. Most of them are between 1/10 to 1/4 carat, striking that balance between subtle and "hello, bling!"
Gold Glam:  And now, the fun part – the gold color! You can choose from white gold for that sleek modern look, or go for yellow or rose gold to bring in some warmth. Your choice totally gives your bling a personal touch.
And guess what? If you're on the hunt for the perfect necklace, SuperJeweler.com is your ultimate playground. They've got 25 years of experience up their sleeve, and their collection of Diamonds By The Yard Necklaces is seriously drool-worthy.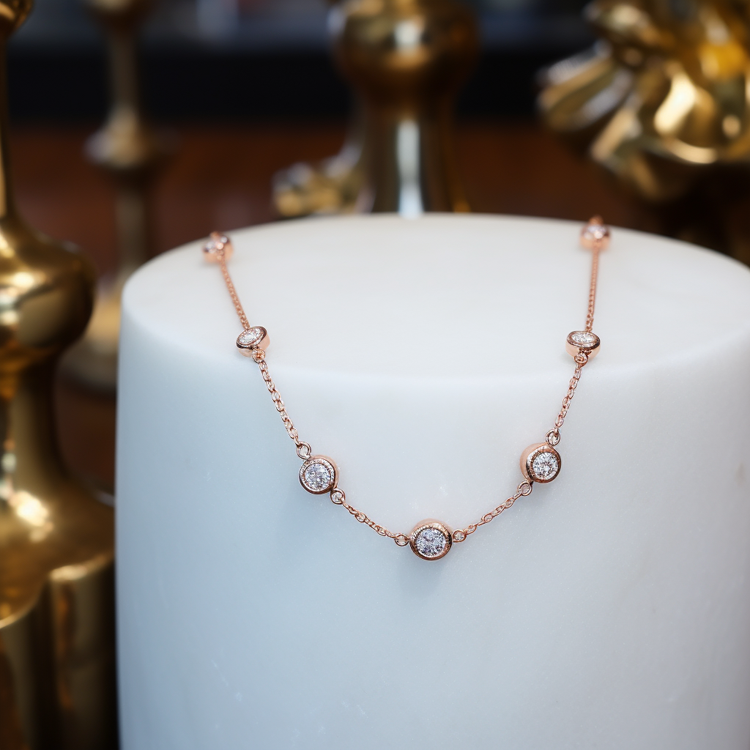 Rocking It: Styling Your Diamonds By The Yard Necklace
What's super cool about these necklaces is that you can totally rock them solo or layer them up like a pro. Wearing a bunch of necklaces of different lengths is like the ultimate trend right now. It's like curating your very own fashion gallery, and each necklace is a chapter of your story.
Getting yourself a Diamonds By The Yard Necklace is like giving yourself a confidence boost. It's that special piece that makes you feel like a total rockstar, and when you feel good, you look even better!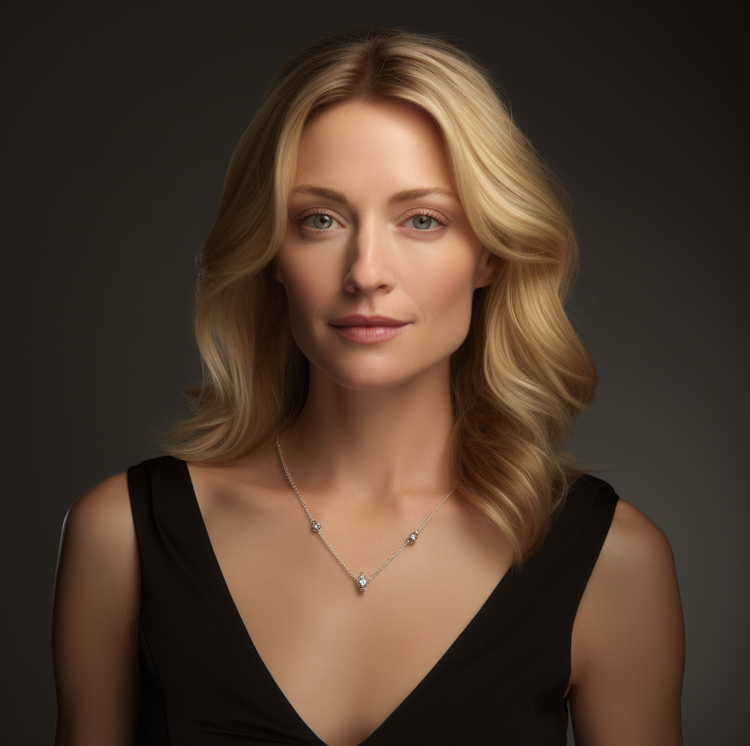 From Everyday to OMG: Where to Show Off Your Diamonds By The Yard Necklace
The best part? You can flaunt your Diamonds By The Yard Necklace anywhere and everywhere. From casual hangouts to super formal events, these babies are your go-to bling. Imagine adding that touch of glam to your everyday outfit or making jaws drop at a fancy party. You're the center of attention, honey!
Just a quick heads-up though – remember to be a bit careful during super active stuff or when you're around machinery. You wouldn't want your gorgeous bling to accidentally take a hit.
Mixing & Matching Magic: Pairing Your Diamonds By The Yard Necklace
Here comes the fun part: these necklaces are like your style BFFs – they go with everything! Match them up with diamond studs, diamond hoops, or diamond drop earrings for that killer coordinated look. Rings, anyone? Rock a right-hand ring or even your fave diamond engagement ring alongside your necklace for a totally put-together vibe.
And before you go on a bling-shopping spree, here's a golden rule: shop from places you trust, like SuperJeweler.com. With their 25 years of experience, they're the real deal when it comes to authentic and awesome bling.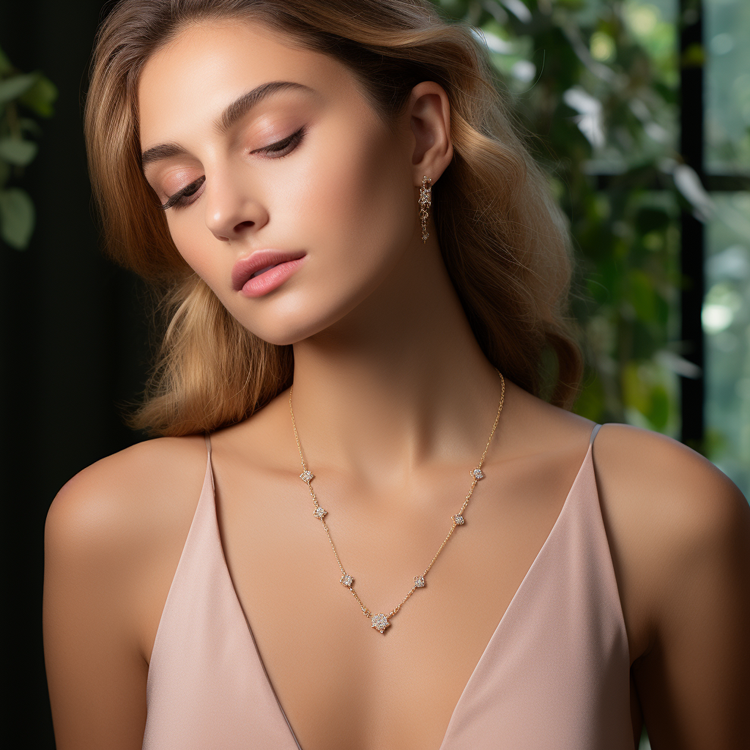 Cracking the Bling Code: The Scoop on Costs
Okay, let's talk dollars and cents. The cost of your Diamonds By The Yard Necklace depends on a few things:
Gold Vibes: The kind of gold used totally affects the price. Think 14 karat gold and how good it is – that's the foundation of your glam.
Diamond Deets: The size and quality of the diamonds in the necklace affect the price tag. Bigger diamonds might be pricier, but they bring that "wow" factor that's totally worth it.
As a rough estimate, a Diamonds By The Yard Necklace in 14 karat gold with pretty white diamonds could cost you around $1,000 to $9,000. And yeah, the more glam you go, the more you might be splurging a bit. But hey, treating yourself is what it's all about, right? SuperJeweler.com is where you wanna be for the best deals and tons of choices.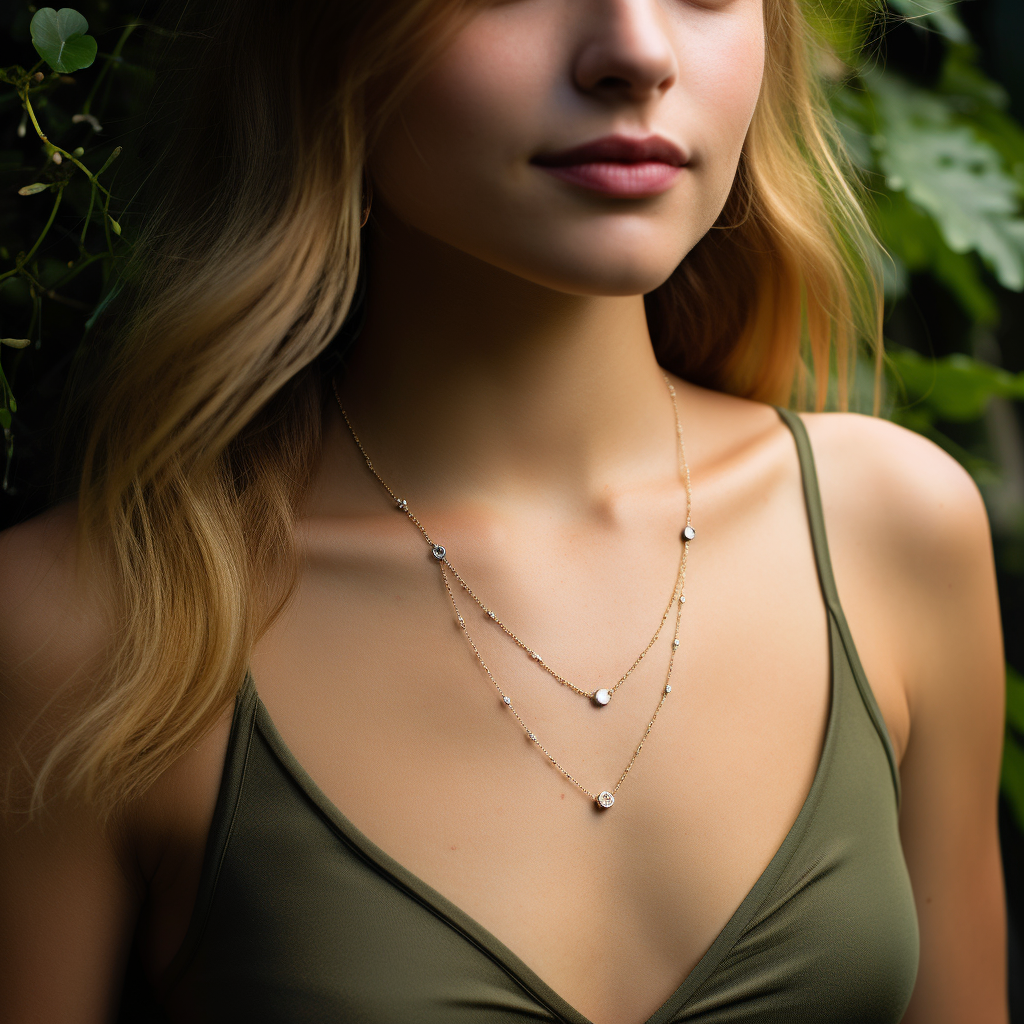 In a Bling Nutshell
So, there you have it – Diamonds By The Yard Necklaces aren't just accessories, they're expressions of your style. SuperJeweler has got your back with their amazing collection. You're not just getting a necklace; you're adding a touch of elegance and a sprinkle of you to your look.
Now go rock that Diamonds By The Yard Necklace like the fashion superstar you are! It's not just bling; it's your style story, and you're the lead role.