Fine jewelry is a lovely stocking stuffer for anyone this Christmas, but choosing the right jewelry gift to tuck into a Christmas stocking can be confusing. Will she want earrings? Would she prefer a ring or necklace? We've put together a short buying guide to help you choose stocking stuffer jewelry she'll adore Christmas morning and for years beyond.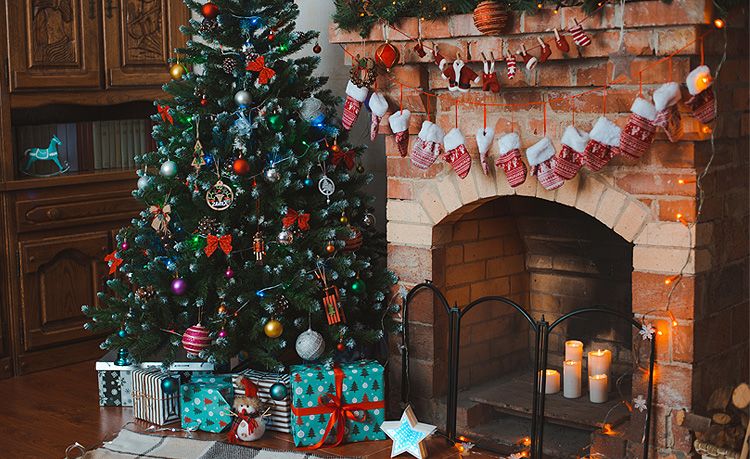 Stocking Stuffer Rings are Very Personal
Rings are one of the most popular gift items at the holidays. They are extremely personal, can be easily tucked into the smallest of packages and can be worn right out of the box. If you're considering a diamond or gemstone ring, keep a few things in mind:
Try to determine what size ring she wears and order the ring far enough in advance to get the correct size. Most ladies want to wear stocking stuffer rings right away and waiting to get it sized can be a bit of a let-down.
Does she work in an office setting or somewhere else where she'll be able to show off her ring every day, or does she work in a field such as medicine where she may not be able to wear a ring every day. Intricate rings can be difficult to keep clean, so consider whether the ring will be for special occasions only or whether you might want to go with something like stocking stuffer earrings instead.
Many men giving stocking stuffer rings as engagement rings. We can't deny that this is a wonderful, meaningful gesture that will forever add sentiment and warmth to future Christmases. SuperJeweler has diamond engagement rings for every style and budget to make your Christmas shopping easy.
Stocking Stuffer Earrings are One Size Fits All
Earrings are also a lovely gift idea for stocking stuffers. You have the advantage of not having to know an exact size. As long as you know whether her or his ears are pierced, you can order earrings with confidence. More men are wearing diamond and gemstone stud earrings every year, and giving the man in your life stocking stuffer earrings can be an unexpected and welcome surprise. For either sex, consider the following:
Do you want them to wear their stocking stuffer earrings frequently or every day? If so, stick with classic studs such as diamonds, sapphires or rubies set in 14K white or yellow gold. These are understated and attractive without being too much for the office.
If you're looking for something more dramatic, consider the recipient's taste and wardrobe. Does he love bold colors like emerald and ruby? Does she have that one little, evening dress that would look fabulous with a pair of dangling, drop earrings with lots of sparkle?
Bracelets can make a dramatic statement, particularly at the holidays. Every time the recipient passes a dish at the holiday table or hands a present to someone, her wrist will show off the lovely, new stocking stuffer bracelet you gave her. SuperJeweler offers an impressive selection of bracelets in white, yellow and rose gold set with diamonds, gems and birthstones. Any of these would make a beautiful stocking stuffer bracelet for the woman you love, and we offer many in multiple lengths for a perfect fit. Not sure what size stocking stuffer bracelet to get? Measure a bracelet or watch she already owns as a guideline.
Consider a few variables to help narrow down your selection:
Does she tend to wear bangle bracelets? If so, take a look at either one wide stocking stuffer bracelet or a few thinner bangles she can stack. We offer various styles in solid gold or sterling silver, intricately etched, braided or set with gemstones.
A tennis bracelet can be a great choice if she loves gemstones, and SuperJeweler offers more diamond and gemstone tennis-style stocking stuffer bracelets than any other online retailer. You can choose diamonds, her birthstone or a festive color such as ruby or emerald to reflect the  holiday cheer.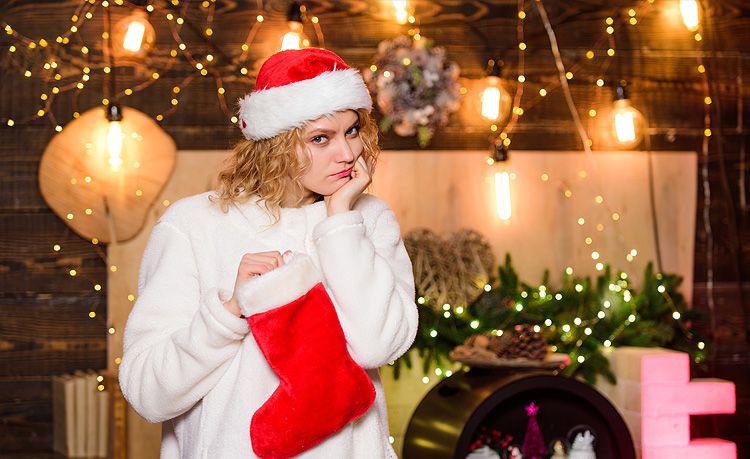 A Stocking Stuffer Necklace Makes a Statement
There's something undeniably extravagant about the gift of a stocking stuffer necklace. Finding a major gift like a diamond necklace or statement necklace in a Christmas stocking will elicit a gasp of delight when you slip it around her neck. It can be something as simple as a single, beautiful birthstone surrounded by a halo of diamonds on a gold chain or one of our elaborate statement necklaces from the Countess Luann Collection. SuperJeweler offers over 3,000 beautiful stocking stuffer necklace options in gold, sterling silver, diamonds, gemstones and more. We offer engraving, personalized options and much more so you can find that one-of-a-kind necklace that will make her Christmas unforgettable.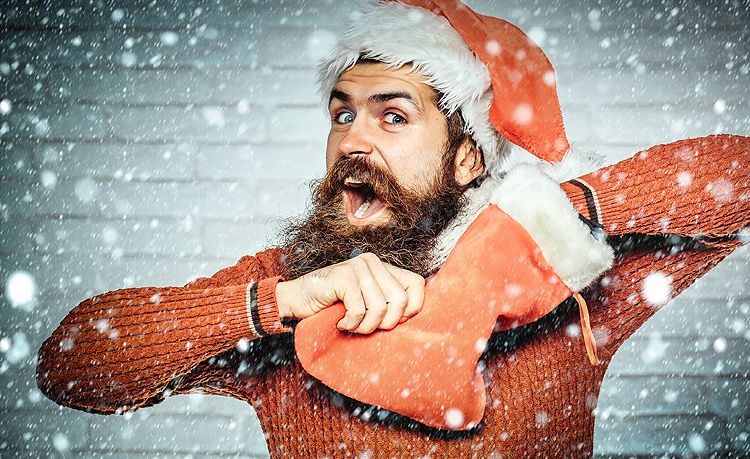 Stocking Stuffer Origin Stories
Many people wonder how stocking stuffers came about in the first place, and there are many stories about the origin of stocking stuffers. The most popular and well-known version is that Saint Nicholas (who later became known as Santa Claus) crept into a poor man's house one night after hearing that his three daughters had no dowries. He put some gold in each of  the girls' stockings drying by the fireplace for them to find the next day. Another popular legend is that Odin, a Germanic and Scandinavian god, would leave candies and trinkets in the shoes of children who left carrots or straw in their shoes for Odin's flying horse. And in Italy, there are legends of an old crone or grandmother who filled stockings on Christmas Eve.  All of these traditions merged over the centuries, so we'll probably never know which stocking stuffer origin story is the oldest or most accurate.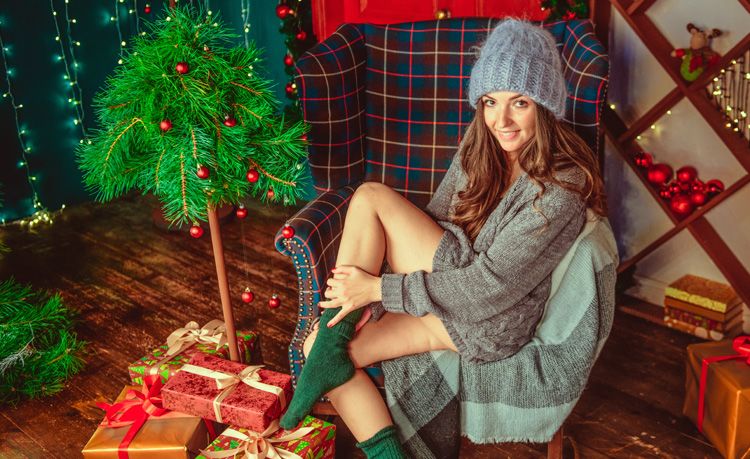 Stocking Stuffers Become Part of the Adult Fun
While children were the original recipients of Christmas gifts in stockings, the tradition flourished in the United States as stockings went from being simply regular socks to larger, extravagantly decorated stockings brought out only at the holidays. These became decorations as well as a repository for gifts, and adults soon joined in on the fun. Today, stocking stuffer jewelry is one of the most popular present ideas for one half of a couple to give the other. Most adults don't get as many presents under the tree as children do, so it's exciting to tuck some stocking stuffer jewelry into someone's Christmas stocking and watch their face light up as though you really are Santa Claus!