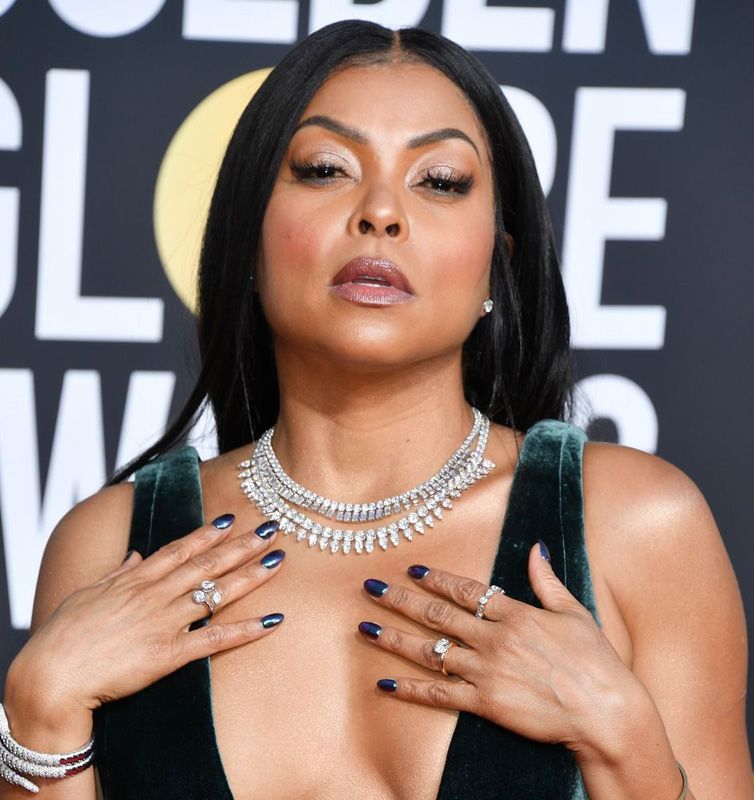 Film stars, singers and celebrities have recently been appearing at galas and premiers wearing diamond tennis necklaces to complement their stunning gowns. Many of them are also wearing a tennis necklace with casual attire as well. It's a testament to the versatility of the style and the timeless appeal of diamonds. If you want to release your inner celebrity on date night or look totally current on your next girl's night out, consider a diamond tennis necklace. SuperJeweler has a variety of styles that echo those of the most popular celebs.
What Qualifies as a Tennis Necklace?
A tennis necklace is sometimes called an eternity necklace. It is any necklace that is a full strand of diamonds or other precious gems that encircles the neck. A diamond tennis necklace can come in any length from 16" to 32", although the most popular lengths tend to be 16" or 18" because they can be worn with so many different styles of neckline. Sometimes a diamond necklace can be called either a tennis necklace or a diamond choker. Because of the multitude of diamonds in these necklaces, they are usually set in either gold or platinum, with white gold tennis necklaces being the most popular.
Seen on the Runways, on the Streets and in Boardrooms
Actresses, singers and celebrities are frequently seen wearing diamond tennis necklaces, but they're also turning up on city streets and in boardrooms worn by everyday people . Rich and powerful women love the look of matched diamonds and the tennis style is understated and versatile, so they get plenty of use out of a diamond tennis necklace.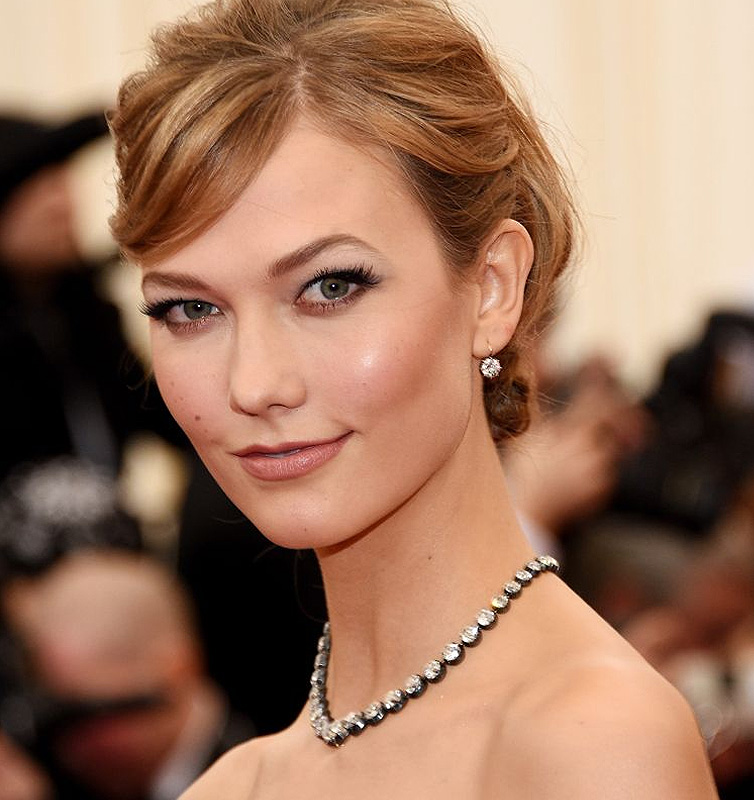 The Choker Style Diamond Tennis Necklace
The shorter length of tennis necklace, which is occasionally a choker length but can also hit at the collar bone, is the most popular with celebrities, with models Naomi Campbell, Karli Kloss and Rose Huntington-Whiteley all wearing variations over the past few years. You can go elaborate, like Rosie's necklace with an offset bow of diamonds, or opt for a beautifully simple strand set with matching round diamonds, which Karli Kloss favors.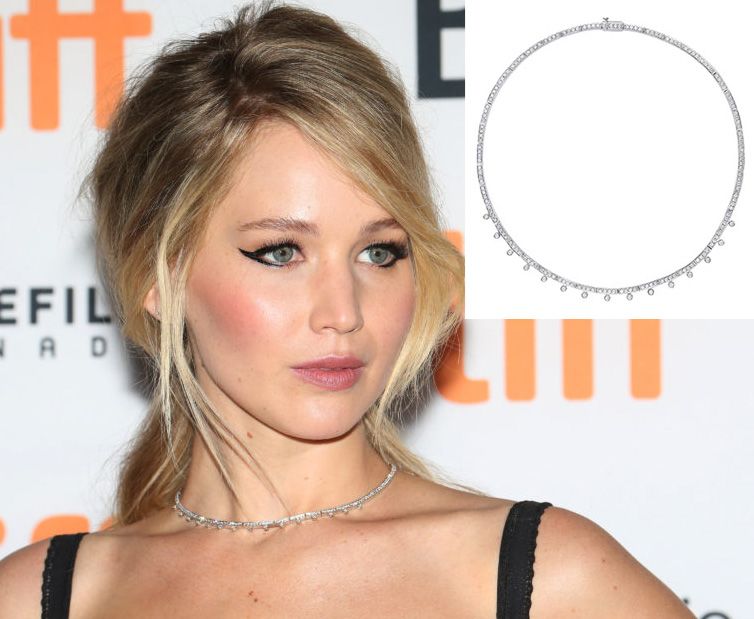 Actresses who have worn a diamond tennis necklace in shorter lengths include Dakota Fanning, Lily James, Zendaya Coleman and Jennifer Lawrence. These lovely ladies usually wear a dainty strand of matched stones similar to our popular 12 carat diamond tennis necklace, which is available in either yellow, rose or white gold versions in lengths from 14 inches to 17 inches. This simple, classic style is ideal for wearing with blouses and even tees and yet is dressy enough for even the most formal of evening events. You can wear a yellow gold diamond tennis necklace like Zendaya Coleman or choose rose gold for a distinctly feminine look. The versatility of this diamond tennis necklace makes it one of our most popular styles of tennis necklace.
Some women, however, prefer to "go big or go home," choosing a diamond tennis necklace with larger stones that capture the eye and sparkle from across a crowded room. Amy Adams has worn an impressive Harry Winston tennis necklace of large, graduated diamonds that can't be ignored. The graduated style features larger stones toward the center of the strand that gradually grow smaller toward the ends of the strand. Not everyone can afford Harry Winston, so SuperJeweler offers affordable options for the rest of us.
Blake Lively has worn graduated tennis necklaces both individually and stacked. Others who have worn a graduated diamond necklace include Academy Award winner Uma Thurman and pro golfer Natalie Gulbis, both of whom have worn more than one strand of diamonds at a time. If you like the look of a graduated tennis necklace, SuperJeweler has stunning versions available as a rose gold, white gold or yellow gold tennis necklace set with a graduated set of diamonds totaling either five or ten carats.
The Impact of a Longer Tennis Necklace
A lengthier strand of diamonds in a tennis necklace will have a dramatic impact worn over a high-necked outfit or cascading down the front of an elegant dress. French actress Marion Cotillard and American actress Sharon Stone have shown off long lengths of diamonds, as has Angelina Jolie. These styles are generally reserved for evening, when excess bling is encouraged. A tennis necklace of this length isn't as practical as a shorter version (you risk getting it caught on things), but it is undeniably beautiful.
Designer Tennis Necklace Options
If you're a trendsetter, consider one of our Y style diamond tennis necklaces. These are necklaces that are a complete strand of diamonds accented with a "Y" pendant that hangs down from the center of the necklace. Actress Elizabeth McGovern has worn at least two versions of this tennis necklace style in the past, including one with a dazzling, diamond cross. Our version features a gorgeous gold teardrop set with diamonds.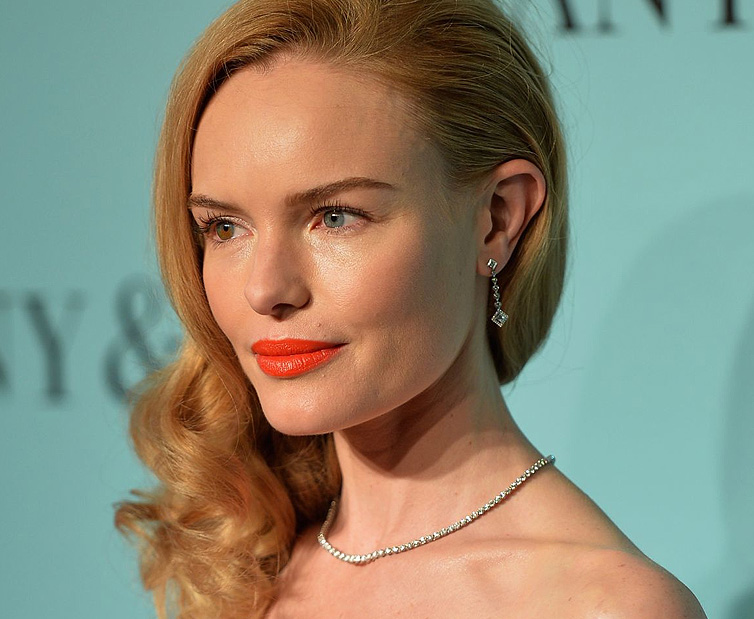 Kate Bosworth has been seen wearing a gorgeous diamond tennis necklace that is open in the front with one end of the strand snaking down her neck. There are myriad unusual tennis necklace styles you can wear that will highlight your individuality. SuperJeweler offers three different diamond tennis necklaces featuring details like intricately braided settings and brilliant cut diamonds. These styles especially suited to strapless gowns and tops with a sweetheart or square neckline.
The Enduring Popularity of Diamond Tennis Necklaces
The tennis necklace began its rise to popularity in the 1980s and it shows no sign of waning. The appeal of a diamond necklace that features stones all the way around is largely because it is so versatile. You can wear it with almost any outfit and it suits everyone. It's lines are clean and elegant, so your diamond tennis necklace will never go out of style. You can wear it with anything from a cotton blouse to a satin gown and it will look fabulous. It works with any kind of neckline and will look just as lovely a decade from now as it does today. Fortunately, SuperJeweler offers diamond tennis necklaces for every price point, all backed by our satisfaction and quality guarantee.