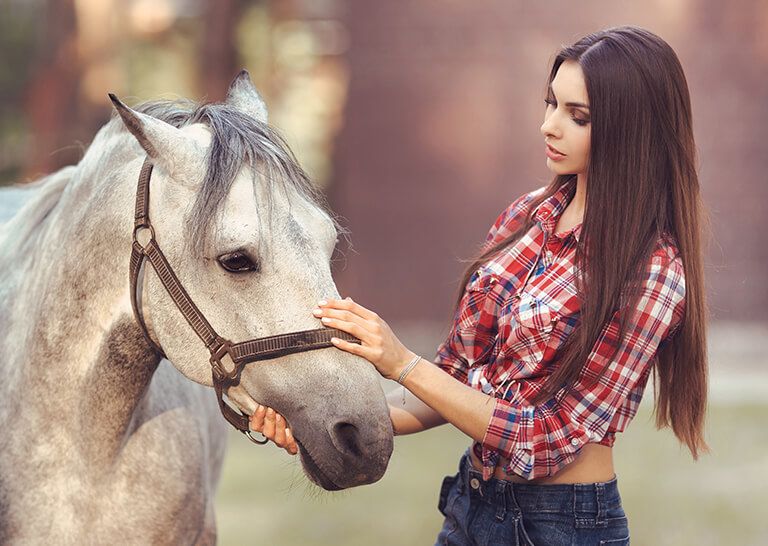 Bolo bracelets are increasingly popular as fine jewelry accessories due to their versatility and style. At SuperJeweler, we carry bolo diamond bracelets as well as the moissanite bolo bracelet to fit a wide range of budgets. The current interest in the bolo style is largely the result of a desire to have a beautiful piece of jewelry that is also adjustable and versatile.
Bracelets Through History
People have worn bracelets for thousands of years. Archeologists have found beautifully carved and etched bracelets worn by ancient Egyptians, Minoans, and ancient Chinese civilizations. These tended to be either bangles or cuffs of a solid material. For the wealthy, they were usually gold, while members of the lower classes often wore bracelets of bronze or other base metals. Carved bone, ivory, coral, and amber have also been found.
During the Middle Ages, bracelets fell out of favor, particularly in Europe. Long sleeves with intricate detailing were commonly worn, and bracelets weren't practical. In the 17th century, women revived bracelets as fashion accessories. Bangles were again popular, as were beads and gemstones strung on ribbons and tied around the wrist. These ribbon bracelets can be considered precursors to today's bolo bracelets, as they were adjustable and fastened by tying the two ends together.
By the Victorian Era, bracelets were often made of links rather than a solid piece of metal. These were more comfortable than bangles due to their flexibility. They could also be sized to the wrist of the wearer by choosing how many links would be in the bracelet if you were wealthy enough to order a custom bracelet. For the middle classes, link bracelets were popular but sometimes didn't fit well.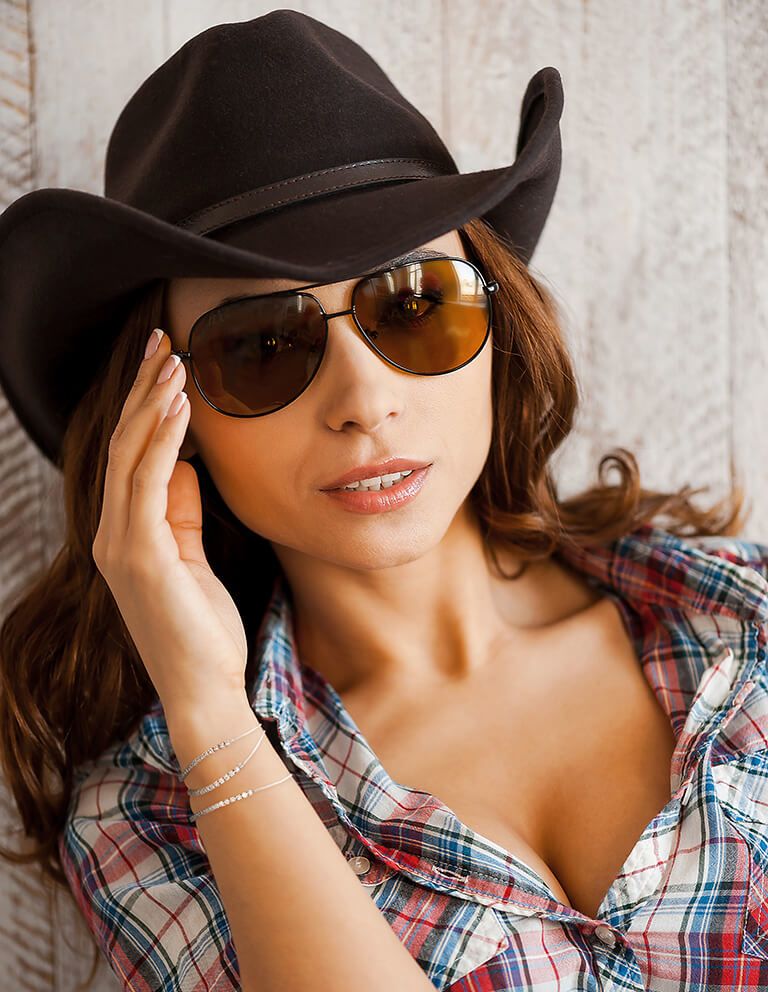 The Rise of the Bolo Bracelet
In modern times, bangles and link bracelets remain popular, but bolo bracelets are gaining popularity because they are so comfortable and work on any size wrist. The history of bolo bracelets can be traced back to the earlier penchant for adjustable bracelets made of ribbons tied around the wrist. These ribbon bracelets continued to be popular through the middle of the twentieth century.
In the 1940's, men began wearing bolo ties. These featured a slide, usually of sterling silver, that connected the two ends of a cord worn around the neck as an alternative to the traditional necktie. No one knows who first realized that the same idea could be applied to a bracelet, but it was a successful transition.
Advantages of the Bolo Bracelet
There are several reasons a bolo bracelet makes an excellent choice, particularly for precious gemstone jewelry:
Fit – Bolo bracelets are easily adjustable. You can wear a bolo bracelet loose so that it slides down close to your hand and moves up and down the arm, or you can tighten it so that it is snug on your arm. You may want to wear it one way with long sleeves and another way with shorter sleeves. You can also adjust the fit when you're stacking bracelets so that all your bracelets line up attractively. Diamond bolo bracelets often become heirlooms, so the adjustable fit is a lovely feature. When you pass the bracelet along to the next generation, it won't have to be resized for the next person to wear and appreciate.
Adaptability – The adjustable fit is also a great option when you want to give a gift. A diamond bolo bracelet is an excellent choice because it will fit almost any size wrist and you don't have to guess which size to buy. The recipient can adjust the slide for a customized fit. A bolo diamond bracelet is also sure to become an heirloom that is handed down because anyone can wear it comfortably. It can also be loaned to a friend (if you're that generous!) with confidence that it will fit them just as well.
Security – Because there isn't a latch that can come open or break, you don't have to worry about losing a diamond bolo bracelet. There is no way to "open" the bracelet because it is permanently held closed by the slide. Being able to adjust the fit is also a security feature; unlike a bangle, that might slide off if your hand is small, your bolo diamond bracelet has a customizable fit to ensure it won't slip off.
Comfort – The chain section of most bolo bracelets, including diamond and Moissanite bolo bracelets, is usually a box chain, which is extremely flexible and smooth against the skin. This makes it comfortable to wear while being extremely sturdy. Some bracelets may have a smooth rope chain, which is also comfortable and flexible.
Adjustability Means Your Bolo Bracelet a "Wear Anytime" Staple
Unlike bangle bracelets and link bracelets, a bolo diamond bracelet is adjustable, so you don't have to shop around to find one that is the right length to ensure a great fit. No matter how delicate or large your wrist is, you adjust a bolo easily by simply moving the sliding mechanism up and down along the two ends of the box chain.
Many people worry about wearing something as valuable as a diamond bracelet unless the fit is perfect, and the latch is secure and has a safety catch. They fear losing the bracelet, which is understandable. When you wear a diamond bolo bracelet, you don't have to be concerned because you can make the bracelet as tight or as loose as you like, and there is no latch to come undone. The slide only moves if you push it up or down; once you've adjusted it, it will securely stay in place.
We are proud to offer a selection of bolo diamond bracelets set in 14K gold and sterling silver. Every bracelet features carefully matched diamonds for maximum sparkle. If you're looking for diamond bolo bracelet that's inexpensive but impressive, we have diamond and Moissanite bolo bracelets set in both sterling silver and gold with smaller stones. If you prefer a real statement piece, take a look at the diamond bolo bracelets with as much as four carats of beautifully matched diamonds. We also carry Moissanite bolo bracelets with impressively sized gemstones for about half what you would pay for similarly sized diamonds.