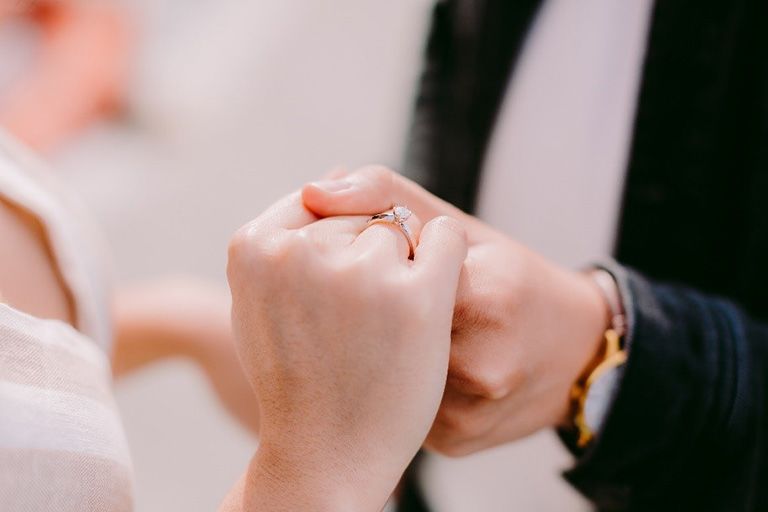 Shopping for an engagement ring is exciting. While some women have the ring they want in mind, others prefer to be surprised. Whether you are shopping as a couple or you're a man who wants to surprise the love of his life, you may soon feel overwhelmed by the many options available. With thousands of styles to choose from, confusion is natural. There are several enduring engagement ring trends, however, that are always popular. SuperJeweler carries a complete line of stunning engagement rings at every price point, including these beautiful styles.
Diamond Solitaire Engagement Rings
These simple, classic rings have always been in the spotlight. Over the years, diamond solitaires have consistently been in the top ten most popular designs for proposals. Their appeal is all about the stone – a single, magnificent diamond is the star of the show. When shopping for a diamond solitaire, it's important to remember that the stone's quality is crucial because there is very little window dressing. Any discoloration or flaw will be more easily seen in a solitaire setting. Buying a diamond of the highest quality is critical, and the larger the stone, the more critical the clarity and color become.
Selecting the right cut or shape of the stone in a diamond solitaire engagement ring is paramount. Since there are no surrounding stones and few embellishments, the shape of the stone defines the ring's look. Every cut imaginable can be set in a solitaire, including brilliant, heart-shaped, pear, marquis, emerald-cut, and cushion-cut. The shape of the stone gives a diamond solitaire ring personal style that, combined with the gem's fire, is unmatched for classic beauty.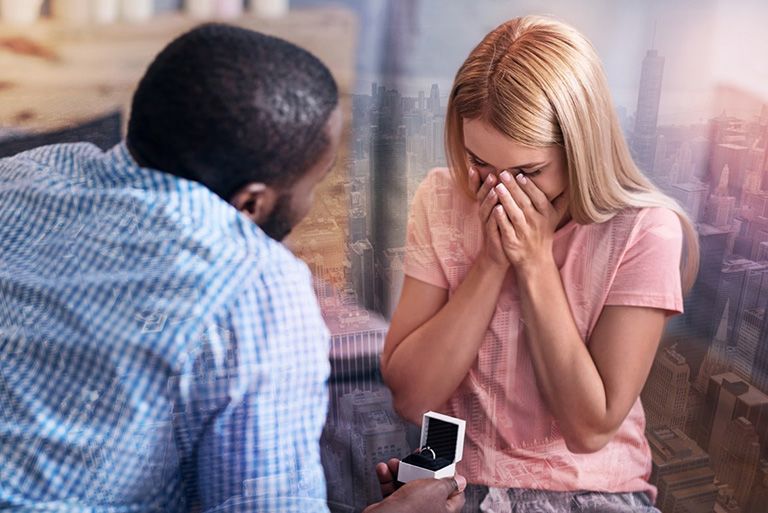 Halo Engagement Rings
Halo rings have a center stone; usually a diamond, surrounded by smaller diamonds that create a halo of light. Halo rings first gained popularity in the Georgian era, when many engagement rings featured colored center stones surrounded by smaller ones. The style reached the zenith of its popularity during the Roaring Twenties. Women loved the style because the surrounding diamonds picked up and refracted light through the center stone, giving it more depth and sparkle. It also made the center stone appear larger, giving the ring a rich look.
Today's halo engagement rings usually feature a center diamond that is round, oval, or cushion-cut surrounded by smaller, matched diamonds. The sparkle is the focal point on these rings – you get lots of bling for your buck! Although a single ring of stones is most common, at SuperJeweler, you'll also find attractive options with double halos, embellished bands, and halos of diamonds in mixed cuts for added interest.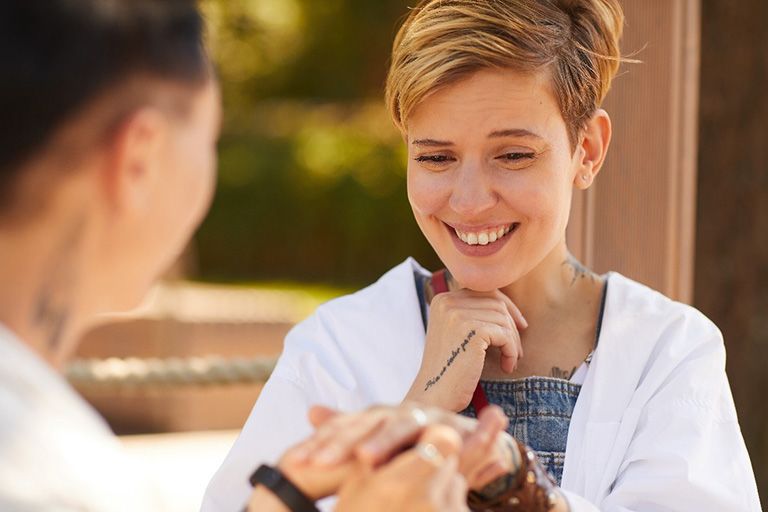 Vintage Styles
Vintage engagement rings have undeniable appeal, particularly if you love the intricately detailed styles of days gone by. While you can buy a vintage ring through a specialty jeweler, at auction, or in an antique store, the odds of finding what you want are low. These rings are often damaged or in need of remounting. Fortunately, there are hundreds of vintage style engagement rings online at SuperJeweler you can choose from. These are new rings fashioned after old designs, giving you the best of both worlds – a brand-new ring with historical style.
Vintage-style rings tend to be more intricately detailed, with touches like etching or engraving on the band, clusters of stones, and filigree work. Milgrain beading along the edges of the band and encircling the diamonds are frequent features of vintage styles. With the metalwork such a prominent part of vintage rings, the kind of gold becomes an essential feature of the design. Many women opt for a vintage style engagement ring rose gold or yellow gold so the elaborate trim and goldwork show up against the diamonds.
Three Stone and Five Stone Rings
Engagement rings set with three and five stones have been popular for centuries. These rings have a larger center stone flanked by either one or two slightly smaller ones on each side. All stones are decently sized rather than the side stones being a scatter of tiny stones. Many men choose a three-stone ring to celebrate the past, present, and future of their relationship. These are sometimes referred to as trilogy rings. Five stone rings sometimes feature a colored gemstone on either side of the center stone, flanked by smaller diamonds on the sides.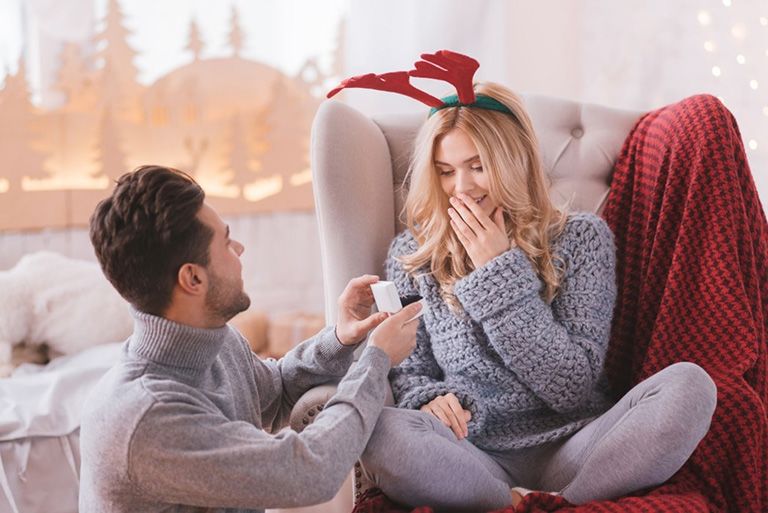 Split Shank Engagement Rings
The design of an engagement ring's band can be quite distinctive. Split shank rings are popular due to their delicate beauty and how they enhance the wearer's fingers as the band tapers away from the center stone. A split shank opens up on either side of the center diamond for an airy look. Some feature stones set in this open space, while others are detailed with etchings or scrollwork. Split shanks frame the diamond and draw the eye, creating a feminine appeal.
Bridal Sets
Today's couples often shop together for an engagement ring, and many are choosing engagement and wedding band sets rather than buying the two rings separately. With a bridal set, the two rings are designed and crafted to fit perfectly together on your finger. The rings' style coordinates beautifully with each other, so you don't have to worry about finding a wedding band that looks good with your engagement ring. This is particularly important if you're hoping to find an elaborate engagement ring that may be difficult to match with a wedding band not designed to work with it.
Moissanite Engagement Rings
There is a fresh new gemstone that isn't a diamond but looks like one. It has quickly gained a considerable following with couples due to its similar look and low price tag. Moissanite engagement rings feature the moissanite, a gorgeous gemstone that, like a diamond, is clear and sparkling. However, they are less expensive and have even more fire than a diamond, refracting a rainbow of hues and flashing them back out of the heart of the stone. Moissanite engagement rings are a way to save money while still owning a spectacular, shimmering ring with a genuine gemstone.
Custom Diamond Engagement Rings
For some, nothing else but a custom-designed engagement ring will do. Perhaps you have a vision of what your ring should look like, or your fiancé wants to create something no other woman, but you will have. A custom diamond engagement ring used to be reserved for the wealthiest few, but SuperJeweler now puts this option within reach for the rest of us. Their master designer and artisans work with you to create a ring that's unlike any other and perfectly suited to you and your loved one's hand. You can choose the loose diamonds, select the side stones, and put together an unforgettable one-of-a-kind ring. Every year, we craft engagement rings in yellow gold, rose gold, and white gold to cater to our customers' tastes.
There are as many engagement ring options as there are couples in love. Take the time to shop around, browse online stores, and talk to your loved one. Be guided by your personal taste and your budget to find that one lovely ring that symbolizes your commitment.